This paper plate mermaid craft for kids is the perfect craft for those who have mermaid lovers in their life. It is great for preschoolers and up and can even be used as a craft to teach lacing skills to younger children.
For this craft, you will need the free mermaid template (found at the bottom of this page), a paper plate, paint/paintbrushes, crayons/markers, scissors, a hole punch, and yarn in desired colors.
If you are looking for other under the sea activities and crafts to do with your little ones be sure to also check out this beach-themed sensory bin or this shark craft for kids.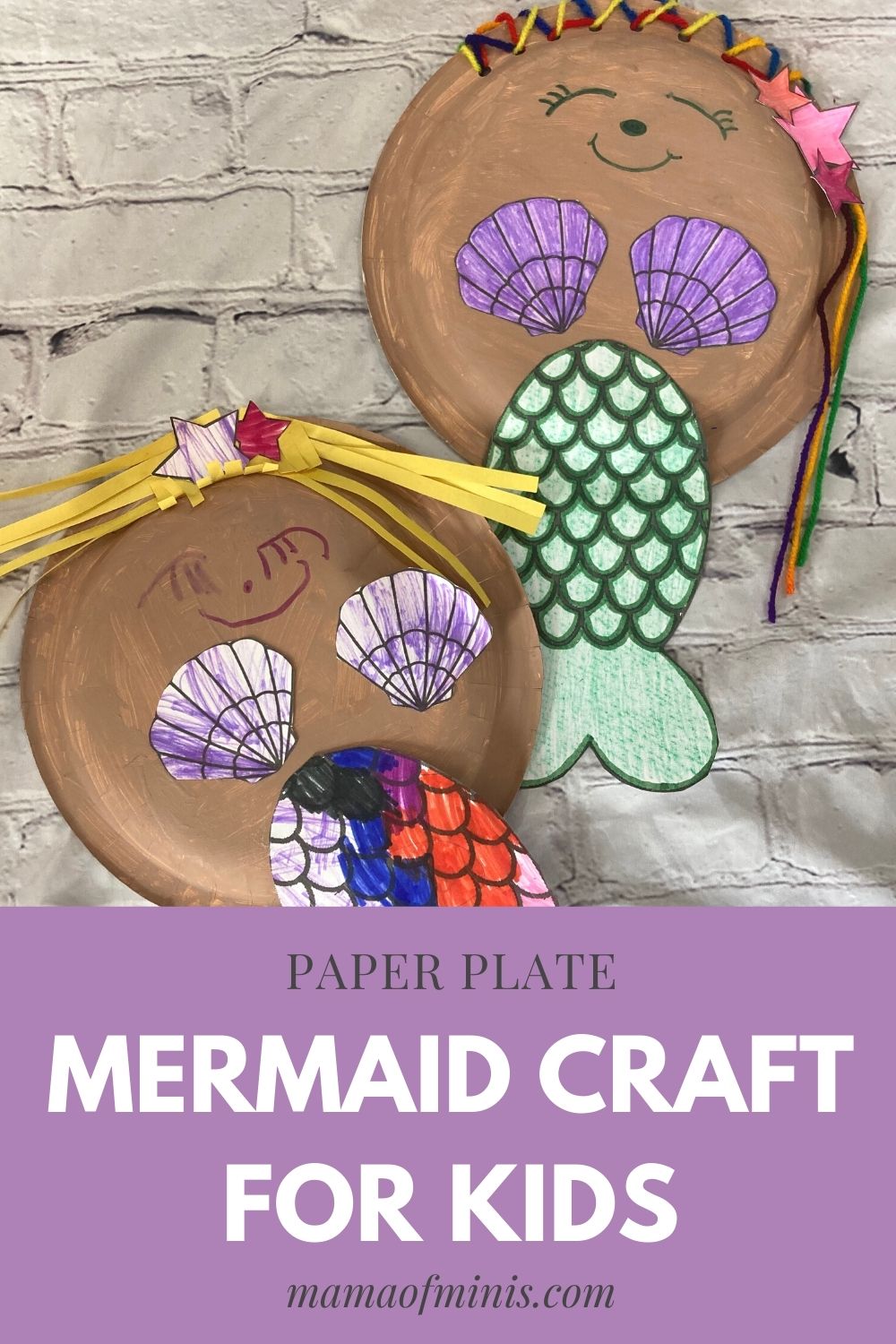 Tips for success
*Be sure to color the template in before cutting out the pictures as this way you can ensure little ones can get color to the edges of the pictures easier. 
*You can choose the desired color of paint for the paper plates. We've found that browns, oranges, yellows, or tans will look best but any color works.
*When putting the hair on you can choose to cut out strips of colored paper and glue them on the top. You can also use a hole punch and yarn to add the hair. You can choose to do individual pieces of yarn and tie each one into each hole or you can lace the yarn through the holes to create the mermaid's hair.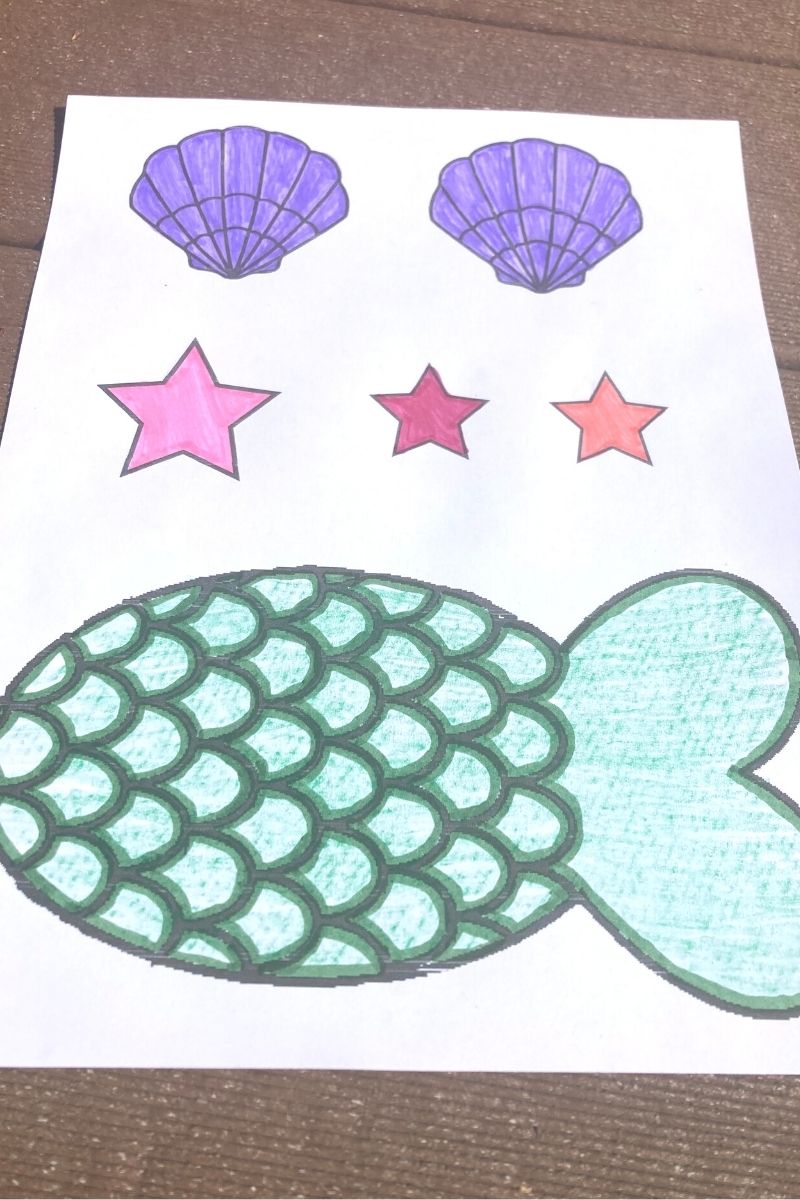 Paper Plate Mermaid Craft and Free Template for Kids
1. Print and color in the images on the free mermaid craft template shown on the bottom. Use crayons or markers and color the colors of choice. Cut out each image once colored.
2. Paint the back side of the paper plate the color of your choice (we like to use tan, brown, yellow, or orange). Let dry.
3. Glue the mermaid tail onto the bottom of the plate so the bottom part is hanging off.
4. Glue the seashell swim top pieces above the tail. 
5. Draw on a face with a marker or crayon that shows up on your chosen paint color.
6. Either cut out small rectangular pieces for hair and glue them to the top of the mermaid for their hair OR use a hole punch to punch around 10 holes about a half-inch apart on the top of the plate. Then string yarn through the holes to create the mermaid's hair.