This simple cactus craft for kids includes a free cactus template and is perfect for kids ages 2 and up.
Little ones will love coloring their cactus and gluing on flowers or hearts as details. You can choose to have them draw on or cut out a pot or dirt for the base.
The finished craft makes a great Valentine's Day project or card and goes great with a cute little saying like "You're really sharp," or "I'm stuck on you." It also would make an awesome Cinco De Mayo Craft for kids as well.
If you're interested in other fun paper crafts for toddlers and preschoolers that make great cards like this cactus craft be sure to also check out this hot air balloon craft for kids. 
This post may contain affiliate links and as an Amazon Associate and a member of other affiliate programs, I may earn a small compensation from qualifying purchases. All opinions and recommendations are my own.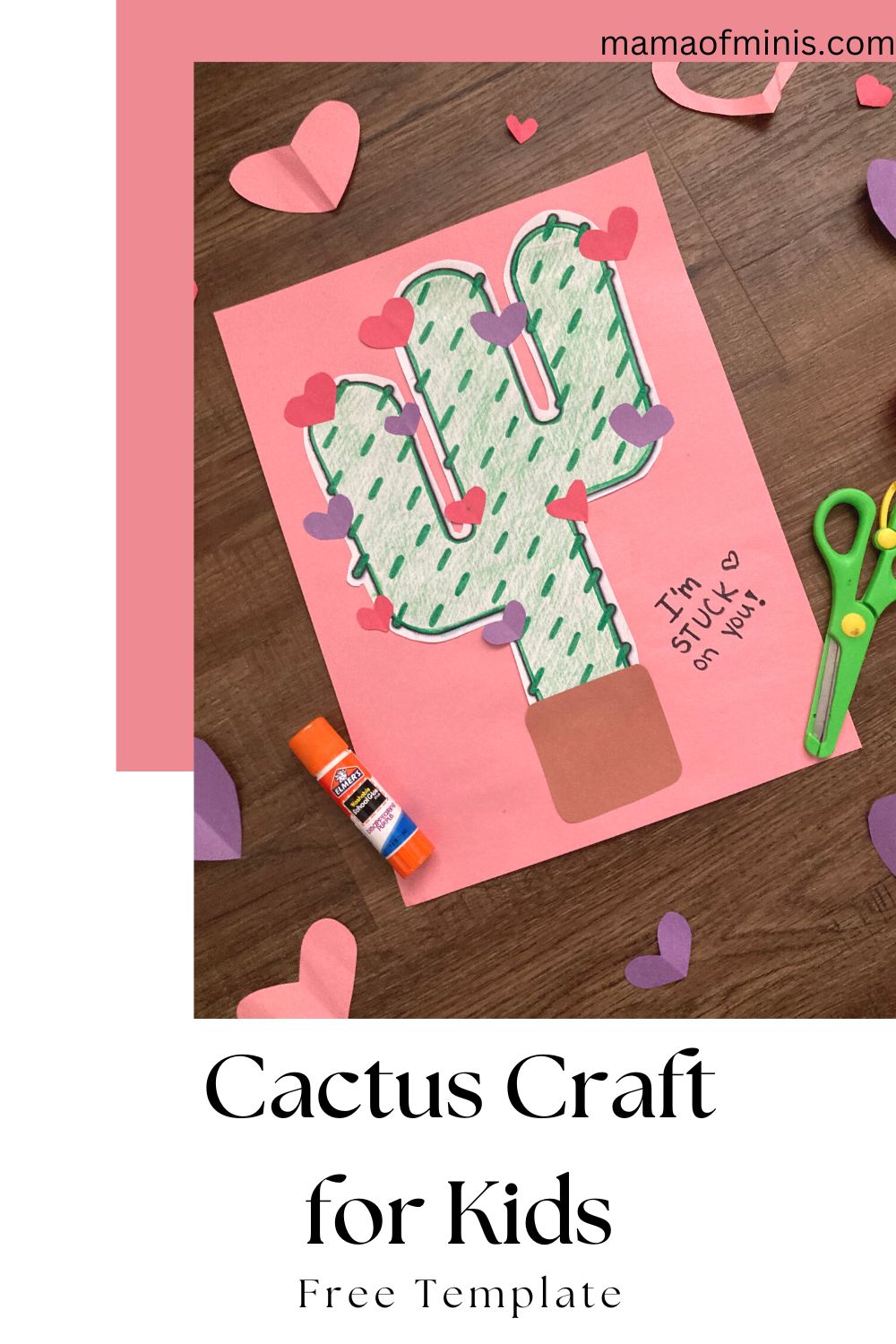 Cactus Craft for Kids Tips for Success
*For this cactus project, you will need a 9×12 inch piece of construction paper, the free PDF template, crayons/markers, scissors, and a glue stick. You may also want to decorate your finished project with flower sticks, foam flowers, or anything else desired.
*You can also choose to shrink the PDF template and turn them into Valentine's day cards for people. You can print 4 to 8 of the cactuses onto a sheet of paper, cut them out and create the same projects but smaller. Add cute sayings to go with them and you have the most adorable cactus Valentine's cards.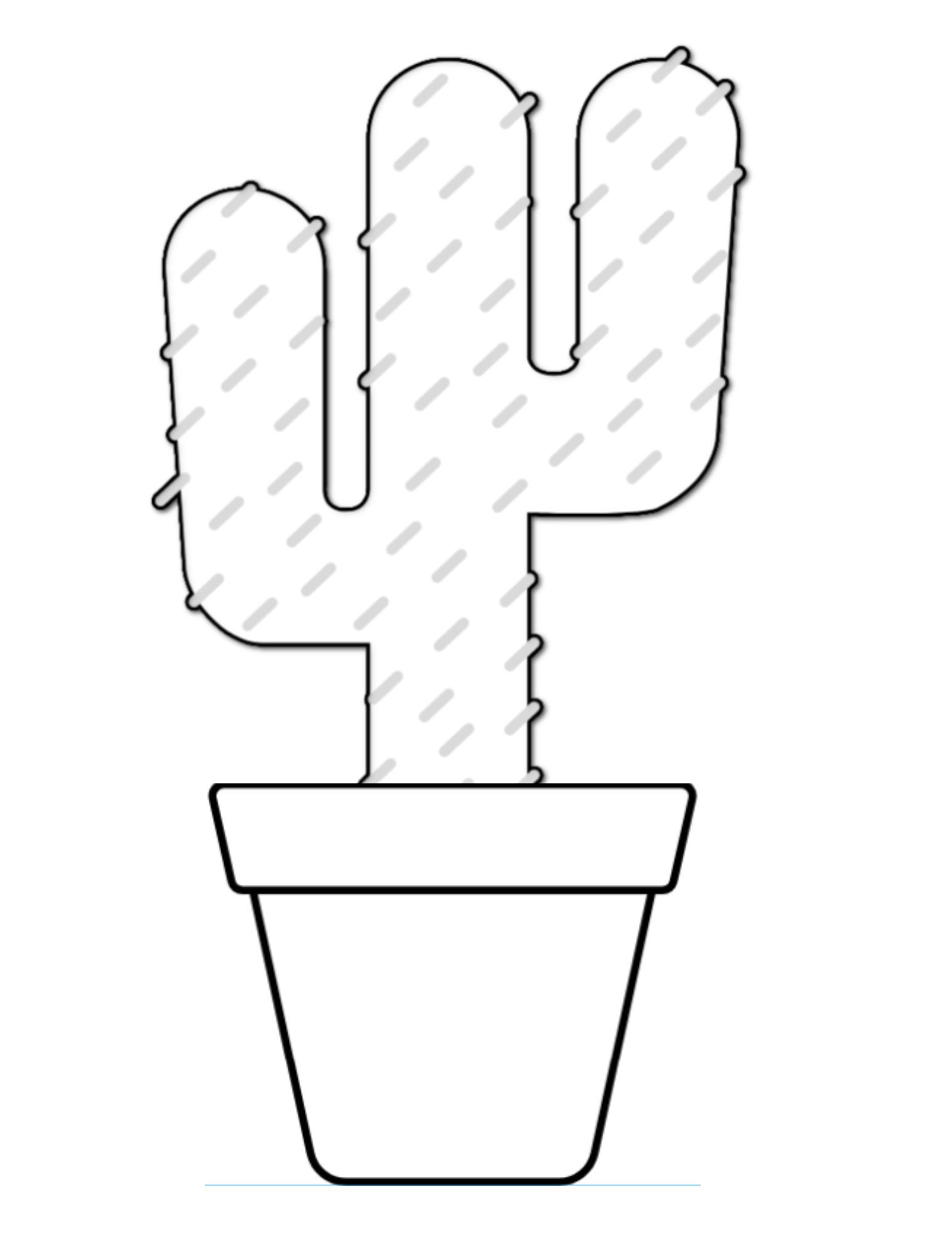 *When cutting out the cactus you may need to leave a little white space around the edges. This makes it easier and less time-consuming to cut around all of the spines. You can also cut directly out on the black line but this will take a lot longer and be more difficult for younger children.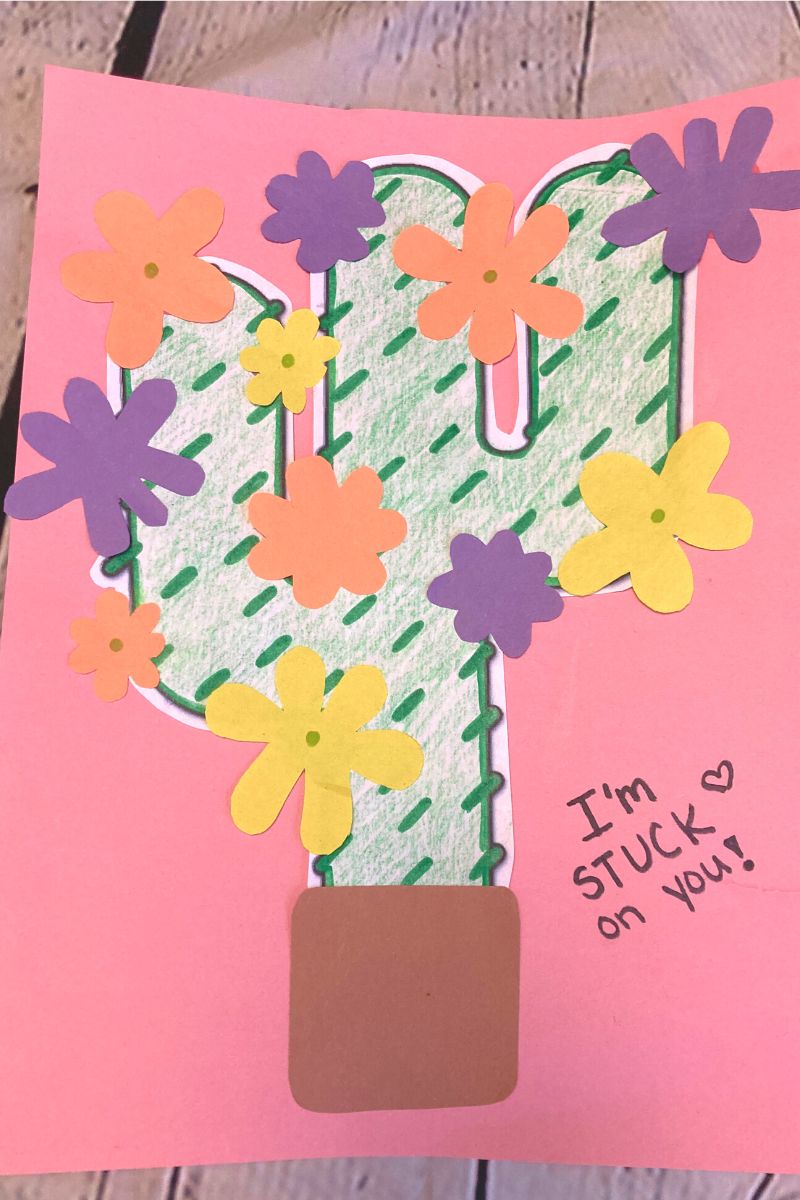 Materials
Construction paper
Free cactus printable PDF
Scissors
Glue stick
Crayons/markers
Cactus Craft Directions
Print out your cactus template of choice (with a pot or without a pot).
Color in your cactus the desired colors.
Cut out your cactus sheet (you may want to leave a small amount of white space around the outside to make it easier to cut out).
Glue your cactus onto a piece of paper. If you chose the one without a pot cut out a rectangle with rounded edges from a brown sheet of paper and glue to the bottom to make your own pot.
Cut out hearts or flowers and glue them onto the outsides of the cactus image.
Write or add a cute saying on the bottom like, "You are sharp" or "I'm stuck on you."