Choosing someone to be a godparent in your child's life is an important task and once you have selected someone you need a creative and fun way to ask them. These godparents proposal scratch-off cards are the perfect way to ask someone to be your child's godparent.
You will need to follow the tutorial to create the DIY scratch-off card paint. This paint is great when creating scratch-off cards or activities in general. You can make fun scratch-off cards for anniversary or birthday surprises, activities for kids, and more in addition to these godparent proposals.
When sending the cards in the mail or gifting the cards to people and asking them to be godparents we found they pair well with one or two real lottery tickets. You can even use the phrases "I hit the lottery with you as a godparent" or "I hit the lottery with you in my life"
This post may contain affiliate links and as an Amazon Associate and a member of other affiliate programs, I may earn a small compensation from qualifying purchases. All opinions and recommendations are my own.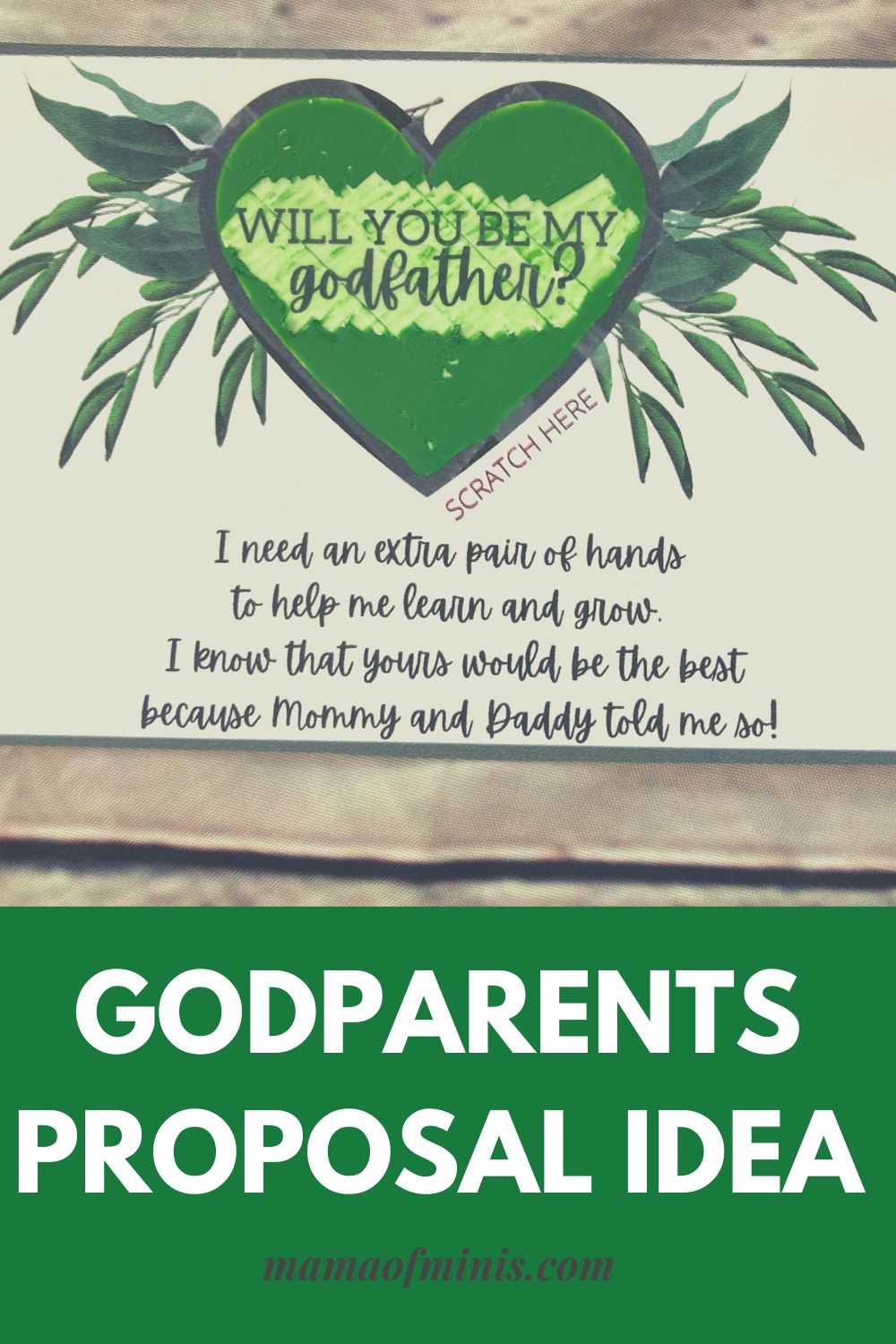 Tips for success
*For these godfather and godmother proposal cards, you will need the free godparents scratch-off card template, acrylic paint, dish soap, clear packing tape, scissors, and a paintbrush.
*When creating DIY scratch-off cards you can use any color of acrylic paint. To make your scratch-off cards look as authentic as possible metallic gold or silver paint looks the best. To give your scratch-off cards a more thematic look you can also use different colors of choice as shown in the photos.
*Mixing the dish soap with the paint makes sure that it is easy to scratch off yet doesn't crack and come off on its own. Do not skip this step or your project will not turn out.
*Clear packing tape works best for this project. You can use traditional scotch tape but be warned you will have tape lines in your heart images that you can see when painted. You may also have to scratch more gently so you don't pick up the sides and wreck the underneath image when scratching.
Some other fun ways to ask someone to be a godparent include giving them the movie "the Godfather," giving them a copy of Cinderella with a note about being a "Fairy Godmother," or creating or purchasing matching godparent and godbaby t-shirts.
Godparents Proposal Ideas – Godparent Scratch Off Cards
Materials
Clear packaging tape
Free godmother and godfather proposal template
Acrylic paint
Scissors
Paintbrush
Dish Soap
Lottery tickets (optional)
Directions
Print and cut out the free godparent's proposal template of choice onto cardstock or thick paper. 
Cut your packaging tape so it fits into the inside of the heart on the template as best as possible. Lay it done and cover up the words and the inside of the heart. Be sure to lay the tape down evenly with no bubbles underneath.
Make your scratch-off paint but mixing one part dish soap with two parts acrylic paint in a color of choice. 
Paint over top of the tape inside of the heart on the scratch-off. Let dry completely.
Give the finished lottery card to your child's desired godparent. We like to put ours in an envelope with one or two real lottery tickets as well with a clever saying. 
Have your child's godparent scratch off the paint with a coin to reveal the hidden message underneath.