These money saving tips are perfect for busy Moms who don't have a lot of time to coupon or search for deals but who want to save money over time. The list includes a variety of different ways to save money including apps, websites, groups to join to help find deals, and more. Choose one that works great for you or choose a lot if interested!
Anyone who knows me knows that I love a good deal or sale. Over the past few years I've searched and found ways for my family to save money that don't take a lot of time or effort. These are super easy ways and I've saved quite a bit of money in the long run with them. All of the ones listed are tips that I personally use myself and find beneficial. I hope these will help you as well!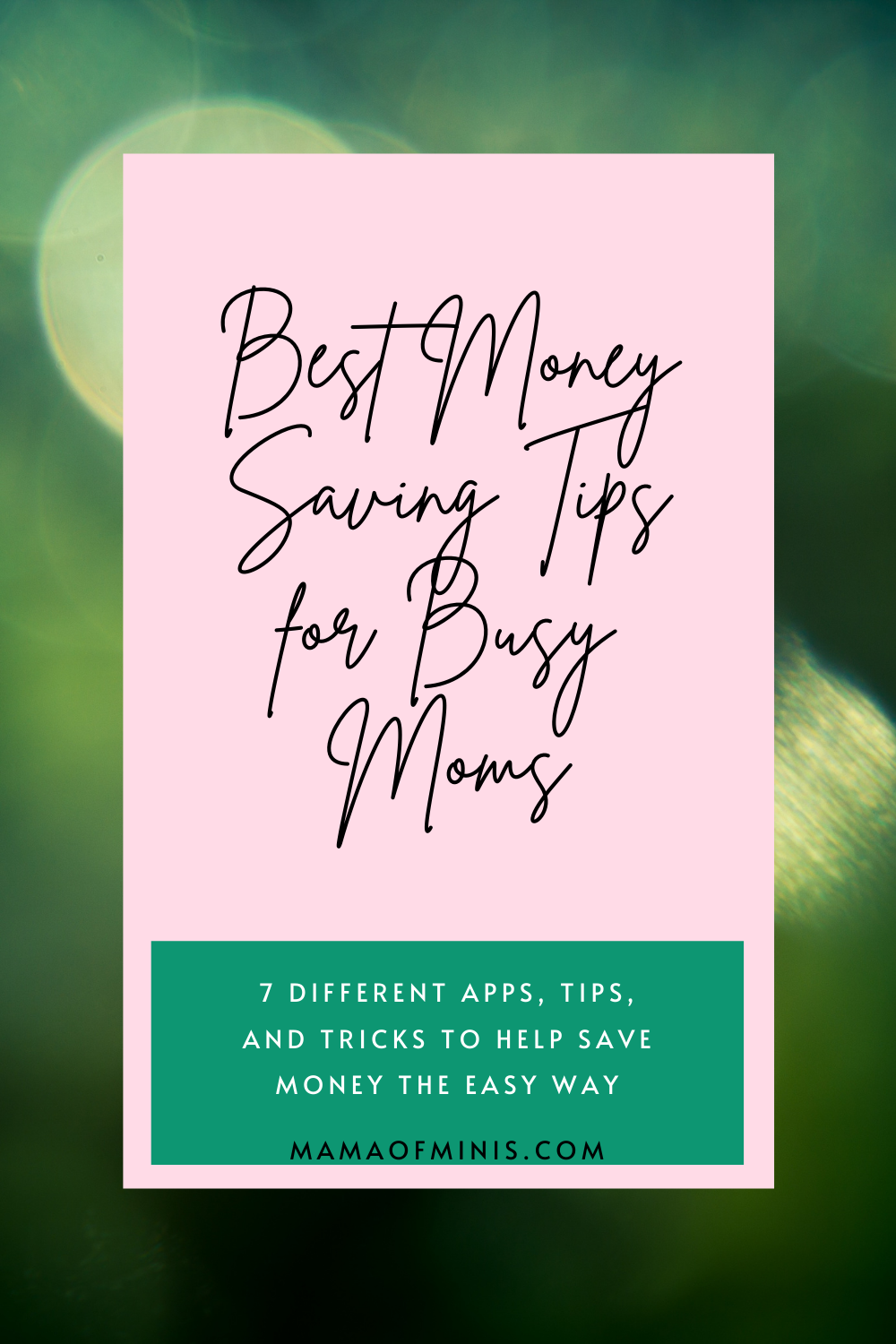 1. Rakuten (Formerly Ebates)
This is a website in which you click through links to different stores/shops to do your shopping and get a certain percentage back. At the end of the quarterly period, Rakuten will mail you a check with the total amount of money that you've gotten back that period.
If you know you will be purchasing clothes from Children's Place for example you'd find the Children's Place links on the Rakuten site and click them to go straight to the Children's Place website. You'd then put in your order and shop like normal and get a certain percentage back to your Rakuten account.
Rakuten also has a web browser extension that makes the process even easier.
This is one of my favorite ways to save money as I do a lot of online shopping and it is really only one extra click and you can end up getting a good amount of money back depending on where you shop and how much you spend.
Click on my referral link to sign up for Rakuten and we will both make $20 once you make your first purchase of $20 or more. Rakuten Referral Link
2. Ibotta App
The Ibotta app is an app that you download for rebates/money back on groceries. There are two different strategies to use it. If you aren't good at planning your groceries out ahead of time like me you can simply do it after you go grocery shopping.
When you get home from shopping search through the Ibotta app to see if any of the items that you purchased qualified for rebates. If they did you simply scan your receipt (and sometimes the items) and upload it into the app. The money will then be credited into your account. Once you reach a certain amount you can cash it in for gift cards to favorite stores. 
Another way to use it is to go through it before shopping and add rebates for items that you know that you will buy. Then purchase the items and add in your receipt to get the money credited to your account. This way works best for planners.
Whichever way you choose to do it you can get some great cashback. They often times have good rebates on groceries, beauty products, diapers and formula, wine/beer, and more. So far I've gotten back about $200 in gift cards just adding rebates after shopping. 
If you are interested in trying out the ibotta app all you need to do is download the app to your phone or sign up here. I would love if you would enter my referral code llypaeg at registration. 
3. Fetch Rewards
This is an app that you download on your phone, scan receipts, and receive points to buy gift cards. Simply scan any and all receipts (the ones that earn the most points are typically ones from grocery stores but you get a small amount of credit for any receipt) and you will earn points from the items you purchased. Once you reach a certain amount of points you can cash them in for gift cards.
This app is a great one for moms of young kids who use Huggies as you get a lot of rewards for purchasing their diapers/products.
If you sign up for the app I would love if you would go through my referral code here or use the code JAQ28 when signing up. If you do this we both get points added into our accounts which means we're both closer to free gift cards!
4. Purchasing Discounted Gift Cards through Raise
If you go to www.raise.com you can sign up through their website. Usually, first-time purchasers get a coupon for a certain amount off of their first purchase as well. Once you're a member you buy discounted gift cards. You can also sell any unused gift cards to them for a certain percentage of your money back.
I always check to see if Raise has any gift cards for the stores that I am purchasing items at before I purchase them. You can sometimes save as much as 10 percent or even more depending on the store that you are purchasing from. Pair a discounted gift card with shopping online through Rakuten and you can save even more money!
5. Lightning Deal/Online Sale Facebook Groups
If you have a Facebook page that you use often you can sign-up to be a member of all sorts of different Facebook groups that will alert you when certain items go on sale. The admins of this group do a great job finding lightning deals or sales and sharing them with you as soon as they are found.
These lightning deals will show up in your newsfeed or on the feed of the groups depending on your notification settings. Then you simply click on the item and purchase it.
The one thing to mention is that since these are lighting deals they often get sold out quickly or go back to regular price pretty quickly. So if you want an item on these pages you usually need to jump on it.
I love to purchase items as I see them go on sale and then stash them away for Christmas/birthdays. I started doing this as early as October last year and had all my Christmas presents ready to go on time and got great deals on most of them!
I'd recommend finding ones that suit your interests and signing up for them. Some of my favorites include:
"What Kristin Found" (Mainly women's clothing/shoes/accessories)
"Kid's Deals"
"Deals for Kids"
"Midwest Money Saving Moms"
Just type them into your search bar and click join the group!
6. Target Cartwheel/Target App
I added this one because as a Mom my absolute favorite place in the world is Target. Target cartwheel through the Target App has saved me a lot of money. This is where you will find coupons for many of the items that you may buy from Target. I wouldn't shop Target without it. Simply add the coupons to your app cart and then show the barcode at checkout to save money on your purchase.
7. Googling Promo Codes
I almost never buy anything from stores without googling promo codes while I am there. I have found some awesome promo codes and coupons and have saved a lot of money overall.
Because I am terrible at planning ahead I will go to a store and pick out all of my purchases. Then right before I check-out I will google the store's name and coupons (IE Old Navy Coupons) and look through the two or three top sites that pop up. For many stores you will be able to find coupons through their site or through outside sites that you can show on your phone at the checkouts. Not all stores have online coupons but I've quickly learned which ones typically do have them available.
Stores that I shop at that almost always have online coupons you can find and show at the registers include: Old Navy, Hobby Lobby, Buy Buy Baby, Jo-Ann Fabrics, Kohls, and more.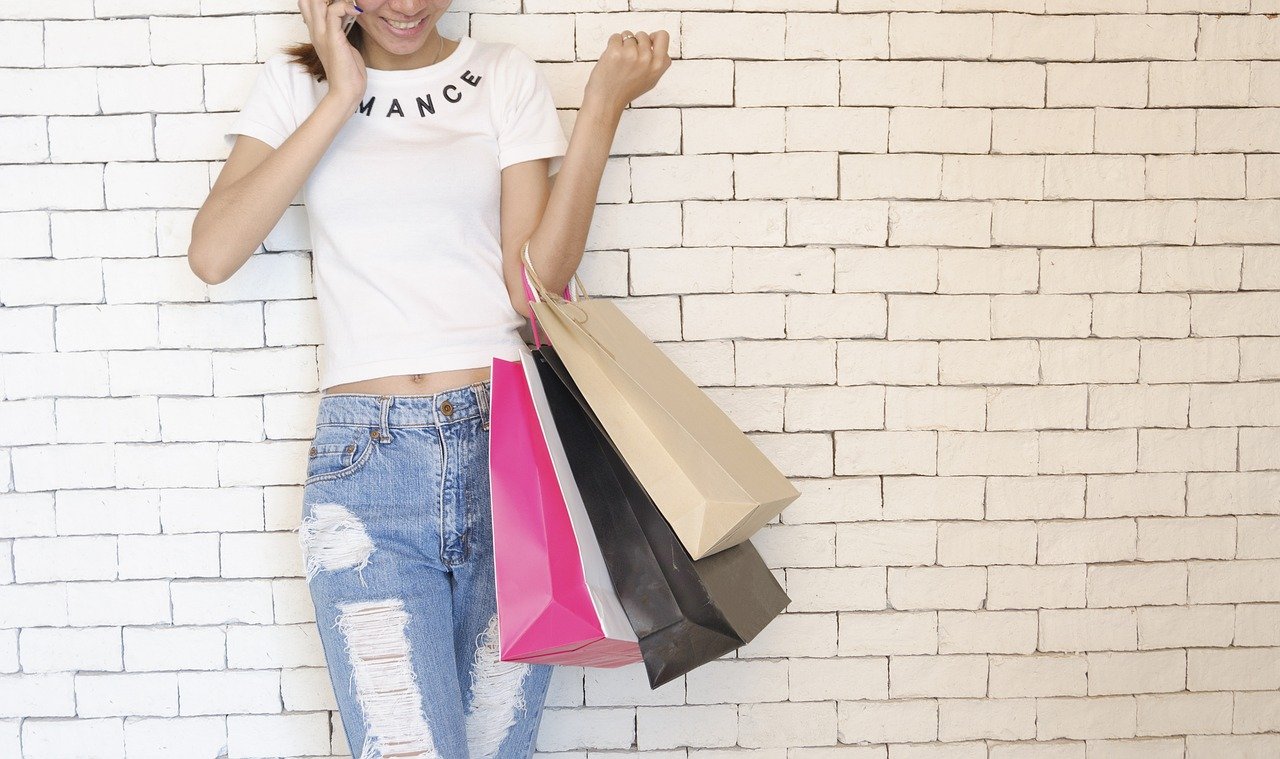 Hopefully, these tips help you to save as much money as I have been able to. Because I am a busy Mom I know that time is everything so none of these tips/tricks take up very much time. They are all super easy to do and can really save you a lot of money.
Do you have any money-saving tips that I've missed? If so let me know! I would love to hear some of your tips as well!