This space craft for kids is a fun and easy craft perfect for all ages. It is a simple craft in which kids can create a beautiful swirled galaxy painting.
For this galaxy craft for kids you will need an empty box, a marble, black paper, tape, blue, purple, and white acrylic paints, and a paintbrush. It is a great activity to do during a space themed unit and it is a great space themed activity for preschoolers, kindergarteners, and more.
It can be done as shown with younger children or you can also do a lesson on the solar system and create circular planets to go on top of the outer space painting.
This outer space craft for kids starts the same way as the mess free box painting activity for kids found here. They are very similar activities and both are great for themed learning.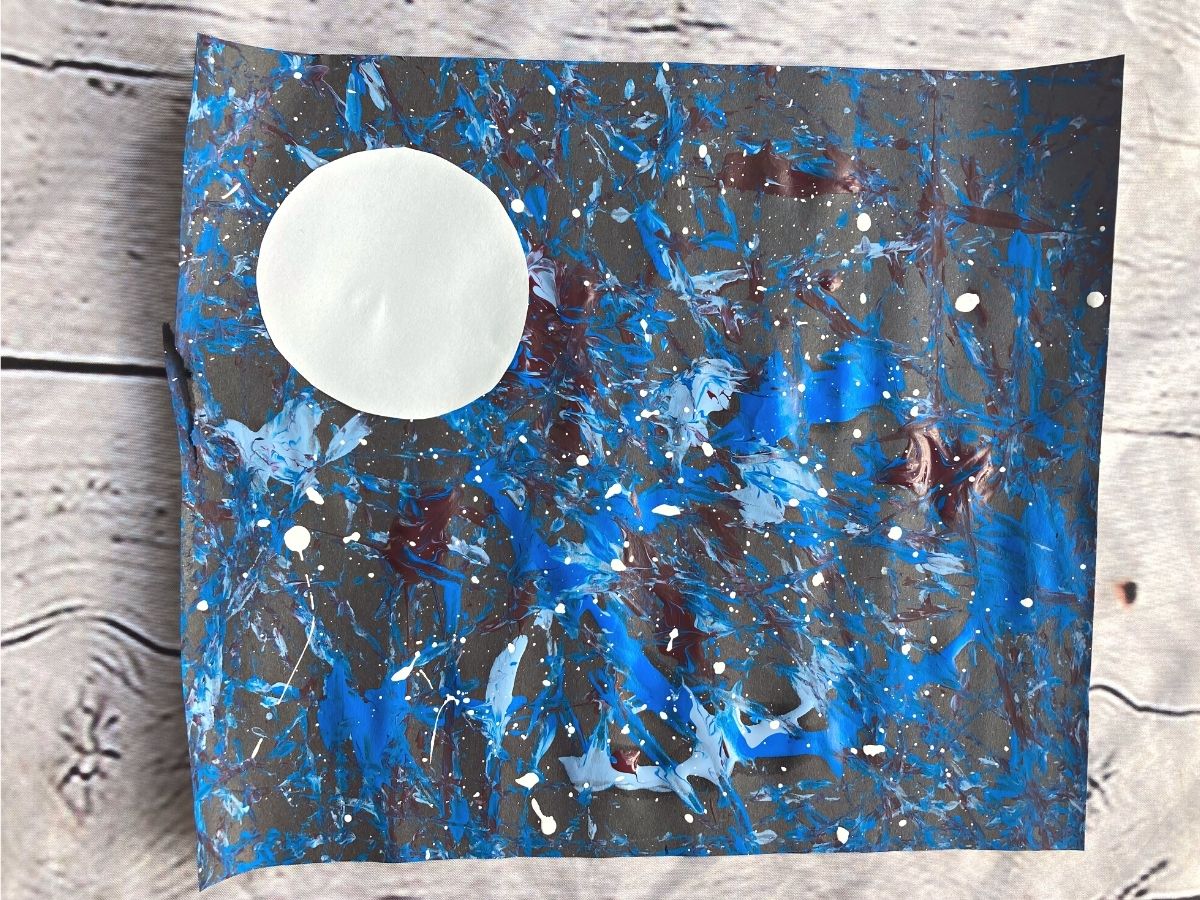 Tips for Success
* You will need to be sure to tape the paper down to the box before starting. This will ensure that it doesn't roll around and move when you are moving the box to make the marbles move.
*For this project, I've found the acrylic paint works best. You should start by squeezing lines of it directly onto the paper. Make sure to not let the paint puddle a lot when you squeeze it on. If it puddles you will have large dots and it will look less like a galaxy.
*For less mess when making the white "stars" I've found it works to hit the paintbrush lightly on the sides of the box. However, if you angle the brush down and close one of the sides of the box while doing it, less paint will fly out of the box and get on things.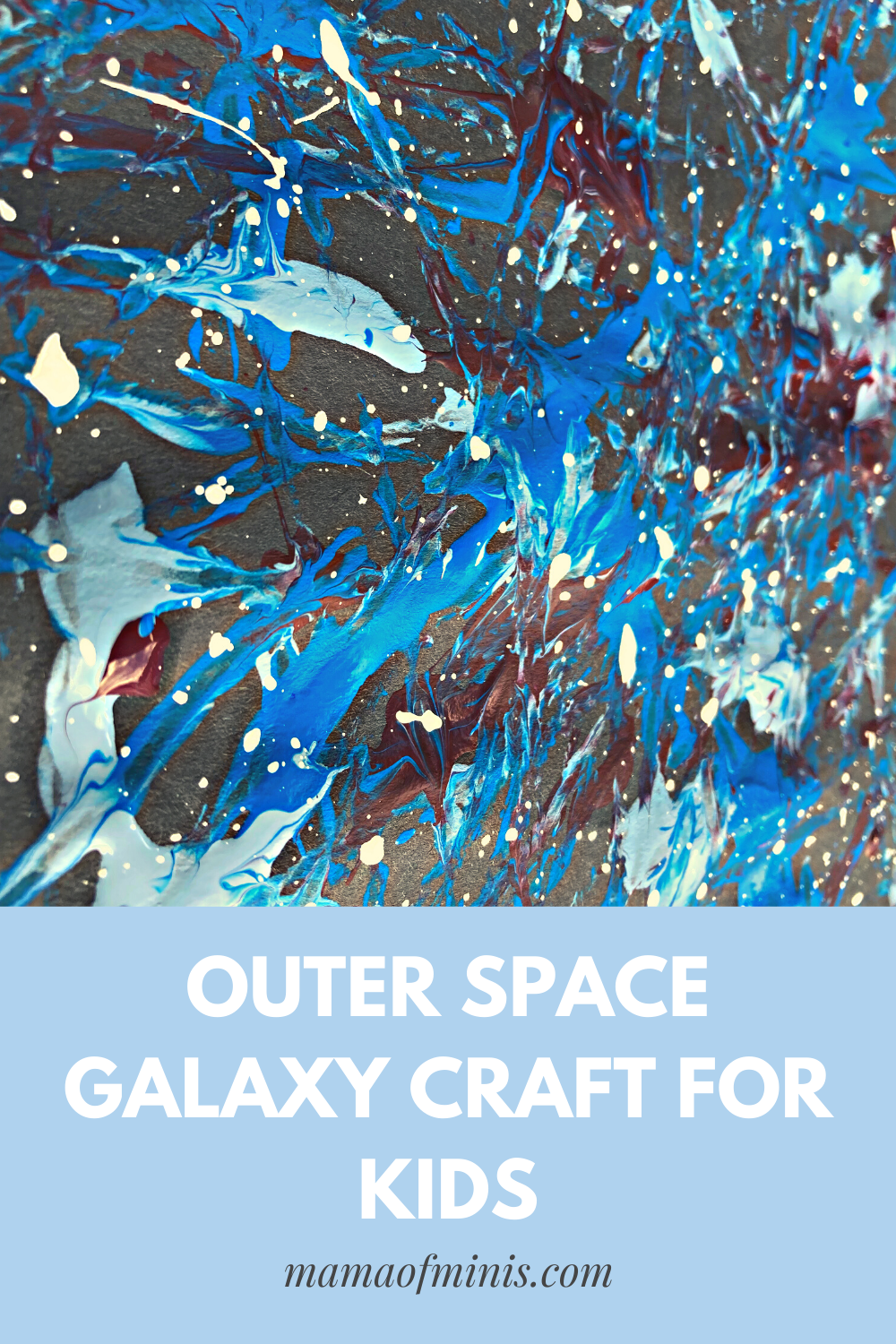 Outer Space Craft for Kids
Materials
Black construction paper

Tape

An empty box
1-3 marbles
Blue, white, and purple acrylic paints in different shades
Small paintbrush
Different colored construction paper circles for planets/glue stick (optional)
Directions:
Tape the black piece of construction paper to the inside of the empty box.
Squeeze lines/splatters of each of the colors of blue and purple paints all around the paper. (Be sure not to squeeze the paint out in large blobs.)
Drop anywhere between 1 and 3 marbles into the box.
Tilt the box up, down and all around for a few minutes until the marbles have rolled through the paint and spread the paint in the box all around.
Cover the paintbrush in a large amount of white paint. Angle the brush down and pointing at the paper and hit the back of the brush on the side of the box. This will create white splatters on the paper.
Do this multiple times on different parts of the box to create "stars" all around the paper.
If adding planets cut circles out of different colored construction paper and glue them to the "galaxy" once dry.