These chocolate peanut butter cereal bars are of the quickest, easiest desserts that I make that is gluten and dairy free. They are loaded with creamy peanut butter, dairy free chocolate, and a favorite cereal of choice. They are so delicious it is hard not to eat the whole pan at once!
Before my husband learned that he had to give up gluten and dairy, scotcheroos were his favorite dessert. He would request them at all family gatherings and many times on the weekends when he had a craving. I would always keep ingredients on hand for them so I could make them whenever requested (and usually had most of the ingredients on hand to begin with). When my husband switched over to eating gluten and dairy free I knew that I had to come up with a modification to the traditional scotcheroo recipe so that I was still able to make him a delicious treat.
While these aren't quite as good as scotcheroos they take a close second and we sometimes go through a pan in a few days. These do not have the traditional butterscotch topping but they are still loaded with peanut butter, dairy free chocolate and cereal.
You can use a cereal of choise for these. I've made them with rice krispy cereal, rice or corn chex, and corn flakes and all three have turned out to be delicious. Corn flakes are what is photographed because I like to use what we have on hand but the rice krispy version is my absolute favorite!
Begin by gathering the supplies and spraying a 9x13in pan with cooking spray. Measure out the cereal into a mixing bowl and set it aside.  Combine the corn syrup and sugar in a saucepan on the oven. Heat it to boiling while stirring frequently. Once the mixture is boiling remove it from the stovetop and immediately stir in the peanut butter and vanilla. Stir this mixture into the cereal set aside.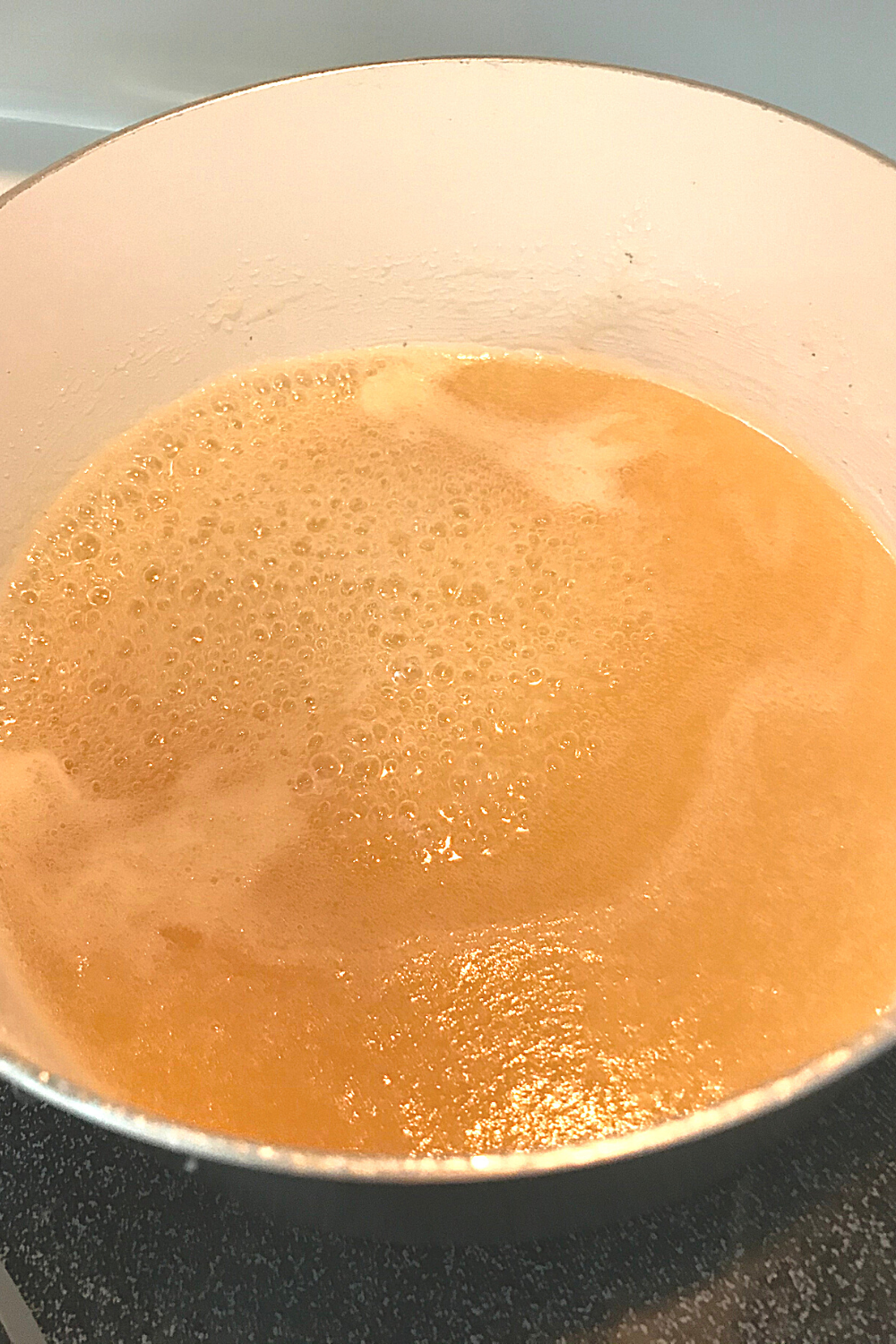 Once the cereal has been covered in the peanut butter mixture pour it into the 9x13in pan. Press it all down into the pan and set pan aside. Meanwhile melt dairy free chocolate (we love the enjoy life brand) and the rest of the peanut butter in 30 second increments in the microwave. Once melted pour over top of the cereal bars and use a spoon to smooth it out and cover the bars. The bars will be ready to eat once the chocolate had hardened (if you can wait that long!). 
Chocolate Peanut Butter Cereal Bars (Gluten and Dairy Free)
Prep Time:
15 total minutes
Ingredients:
1 Cup Sugar
1 Cup Corn Syrup
1 Cup Peanut Butter + 1 Tbsp Peanut Butter
1 Tsp Vanilla Extract
6 Cups Cereal (Rice Krispy Cereal, Corn Flakes, or Chex Cereal)
1 1/2 Cups Dairy Free Chocolate Chips
Directions:
Grease a 9x13in pan and set to the side.

Measure out and add the cereal of choice to a mixing bowl and set aside.

Add the sugar and corn syrup to a saucepan and heat on medium heat. Bring to a boil making sure to stir frequently.

Remove from heat and add 1 cup of the peanut butter and the vanilla to the saucepan.

Pour the peanut butter mixture over the cereal and stir to coat. 

Pour the cereal mixture into the 9x13in pan and gently press it all down into the pan.

Melt chocolate chips and 1tbsp peanut butter in microwave, stirring after each 30 second increment until smooth.

Pour chocolate over top of the cereal bars and spread with a spoon or spatula. Let chocolate harden before cutting and enjoying the bars.