This rainbow craft for kids uses construction paper to create a beautiful 3D rainbow craft that can be used as a decoration around the home or for color recognition activities.
It is a simple color craft made with materials you most likely already have and can be made by children of all ages. This craft would make a great St. Patrick's day craft, color recognition craft, or spring weather craft.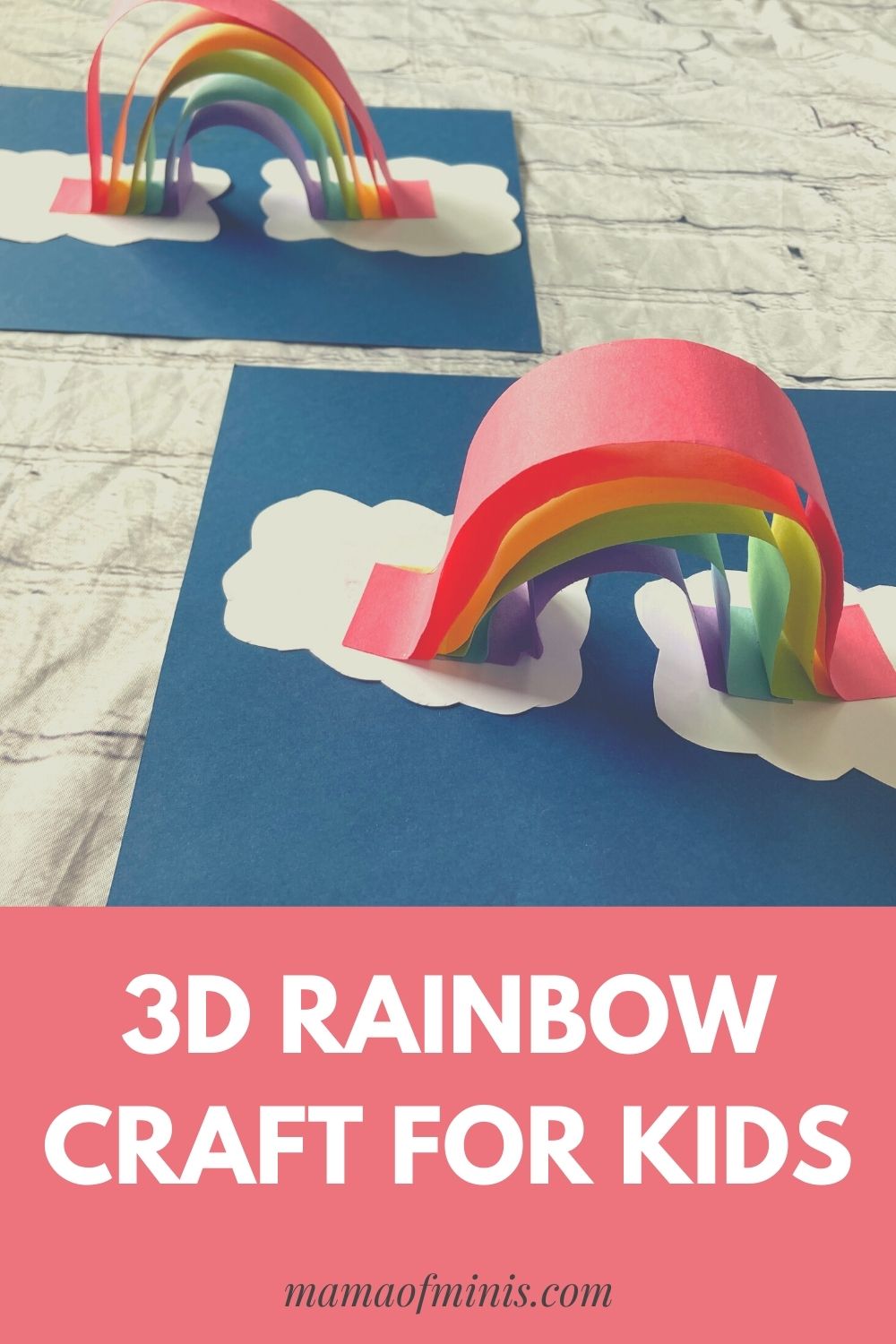 Tips for success
For this craft you will need construction paper in the colors of the rainbow as well as white construction paper, navy or blue cardstock (optional but preferred for the base of the project), scissors, and a glue stick.
For younger children, you can choose to prep the paper ahead of time and simply have them do the gluing or you can have older children complete the whole project step by step.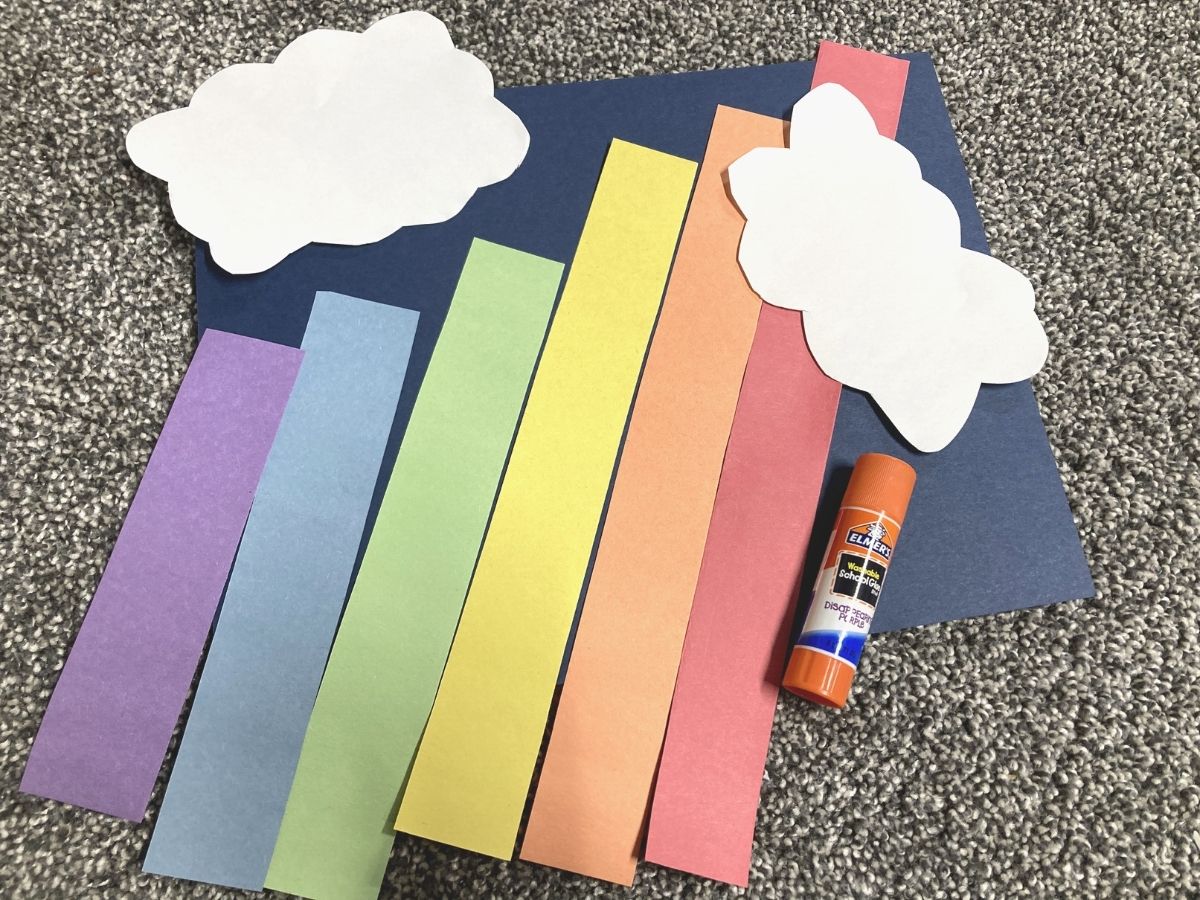 Rainbow Craft for Kids
1. Prepare materials by cutting out 1″ wide strips of paper in each color from 12″ long construction paper.
2. Keep the red paper at it's 1″x12″ size. Cut the orange paper down an inch so it is 1″x11." Repeat the process so each color in the rainbow is an inch shorter than the one before it. The dimensions that work best for each color are roughly as follows:
Red: 1×12″      Orange: 1×11″      Yellow: 1×10″     Green 1×9″       Blue 1×8″    Purple 1×7″
3. Cut out two cloud shapes from white construction paper.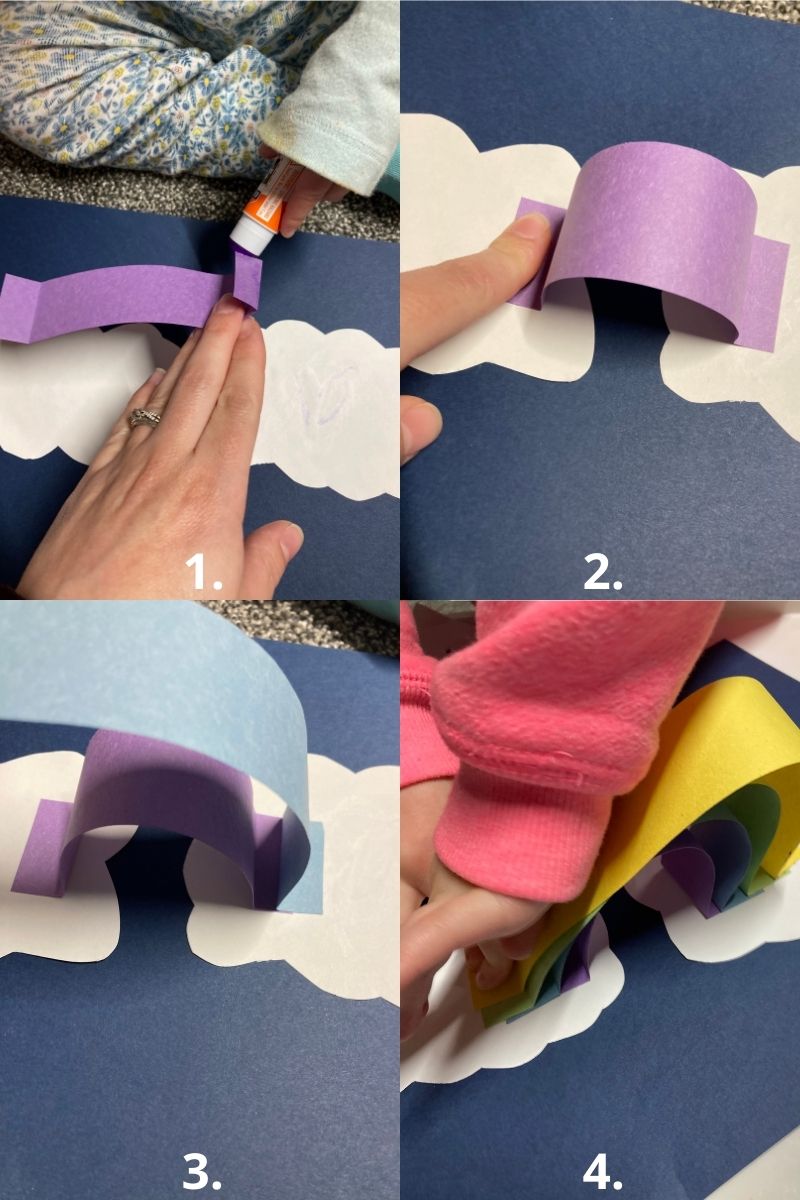 4. Now that your pieces are prepped begin by gluing the two white cloud shapes down on both sides of a piece of navy or blue cardstock (construction paper will also work for this but cardstock gives a sturdier back).
5. Starting with the purple piece of paper fold up both sides about half an inch. Put glue down on the folded parts.
6. Attach your purple piece of paper to the clouds by sticking the glue-covered side to one of the white clouds. Arch the paper in the middle and stick the other glued side to the other white cloud. 
7. Do the same thing with the blue paper. When gluing it down layer it so that there is about 1/4″ in between the purple and blue paper. It should be glued partially on top of the purple paper. 
8. Repeat this process with the remaining pieces of colored paper until you have your completed rainbow shape.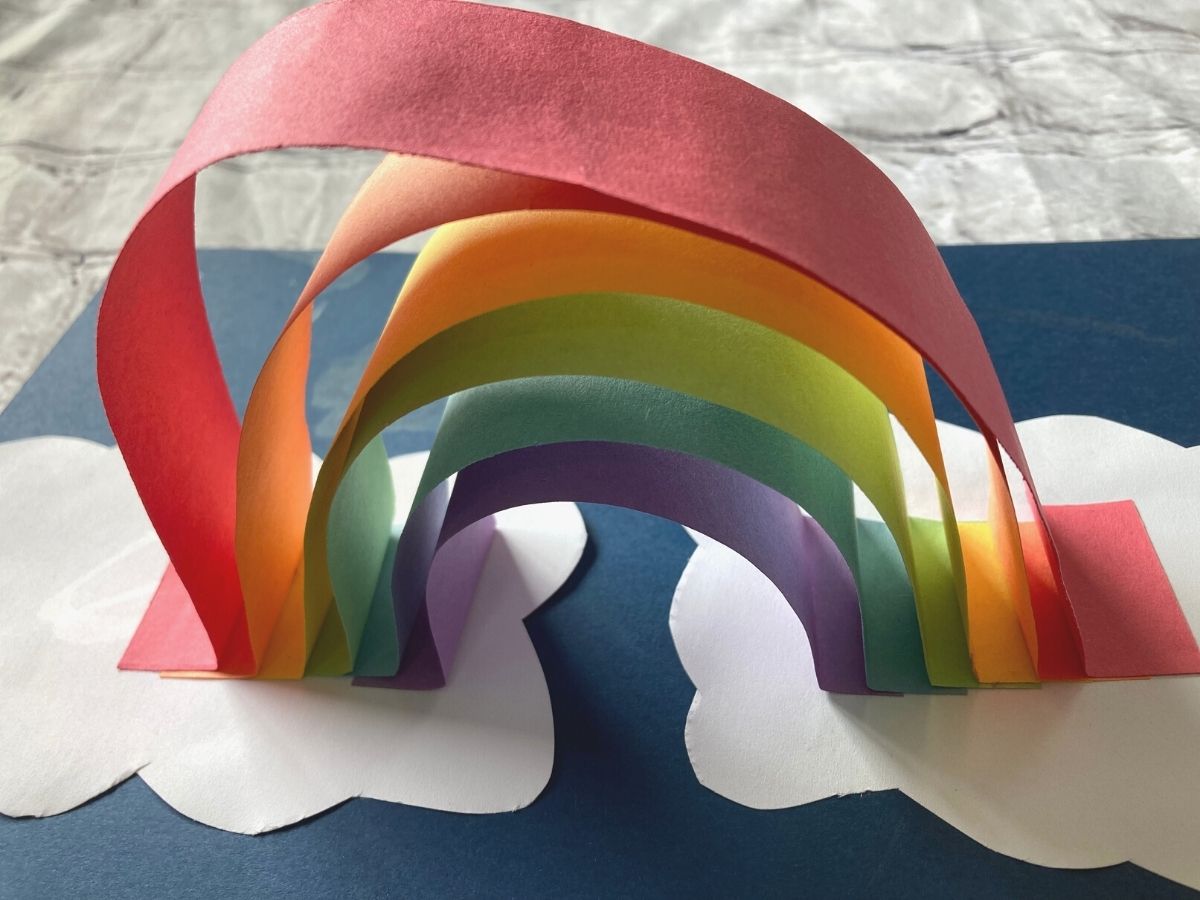 For another fun rainbow craft be sure to check out this rainbow unicorn craft for kids. It includes a free template and directions to make the cutest paper plate unicorn.