This Mother's Day Handprint craft is the perfect easy craft and makes the best gift for Mom on Mother's Day. It uses a mason jar, paint, Mod Podge, and a potted flower to make the cutest keepsake for Mom, Grandma, Godmother, and more!
Simply paint your child's hand and press it down onto the painted mason jar. Seal with mod podge, insert your flower, and fill the remaining space with dirt. When completed, add your child's name and year created onto it with a permanent marker. It is a great way to remember when your child's hand was so small.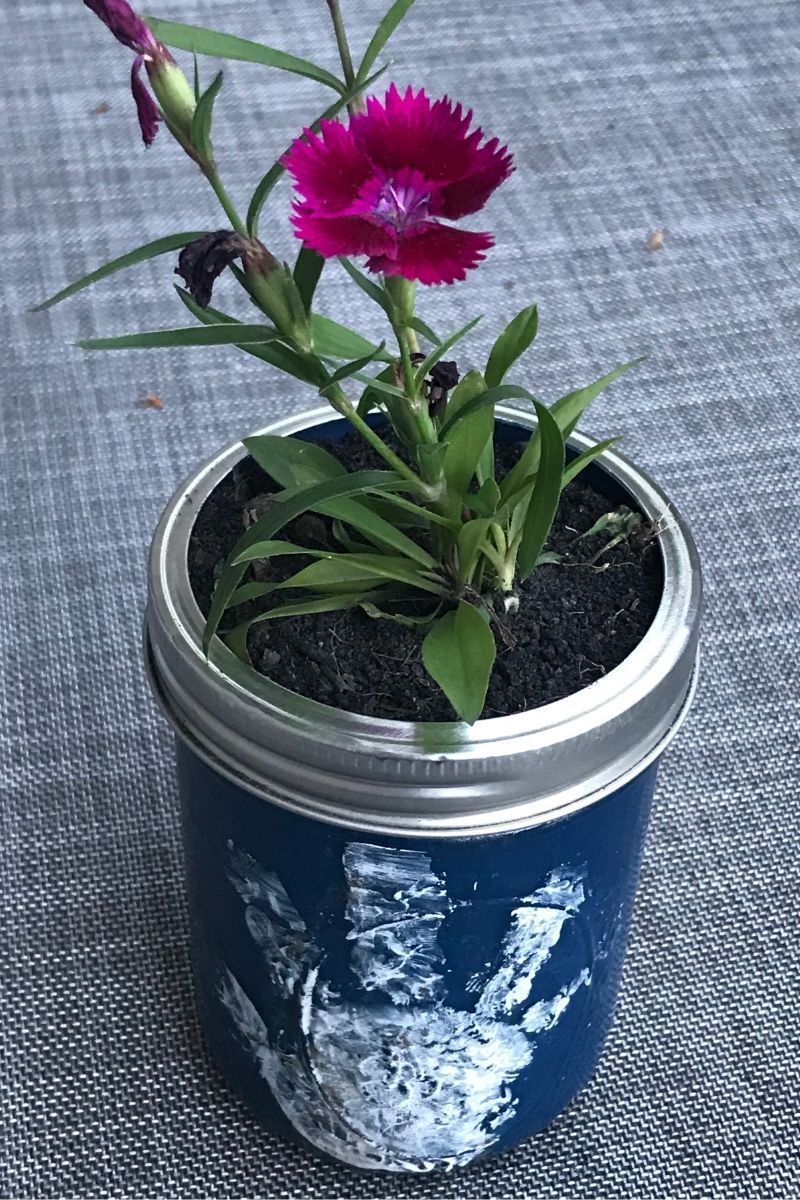 This was the perfect gift for us to make for all of the Grandmas for Mother's Day. Having two children, we still only needed to make one flower jar per Grandma. Simply have one child push their painted hand down onto one side of the jar. Then have the other child push their painted hand down on the other side. Jars should be big enough to fit two handprints (or even 3 depending on the jars and the child's hand size).
This is something that would also make a great teacher appreciation gift (Teacher appreciation week just so happens to be the week before Mother's Day most years). Would go great with a cute tag that says something like "Thanks for helping me grow!"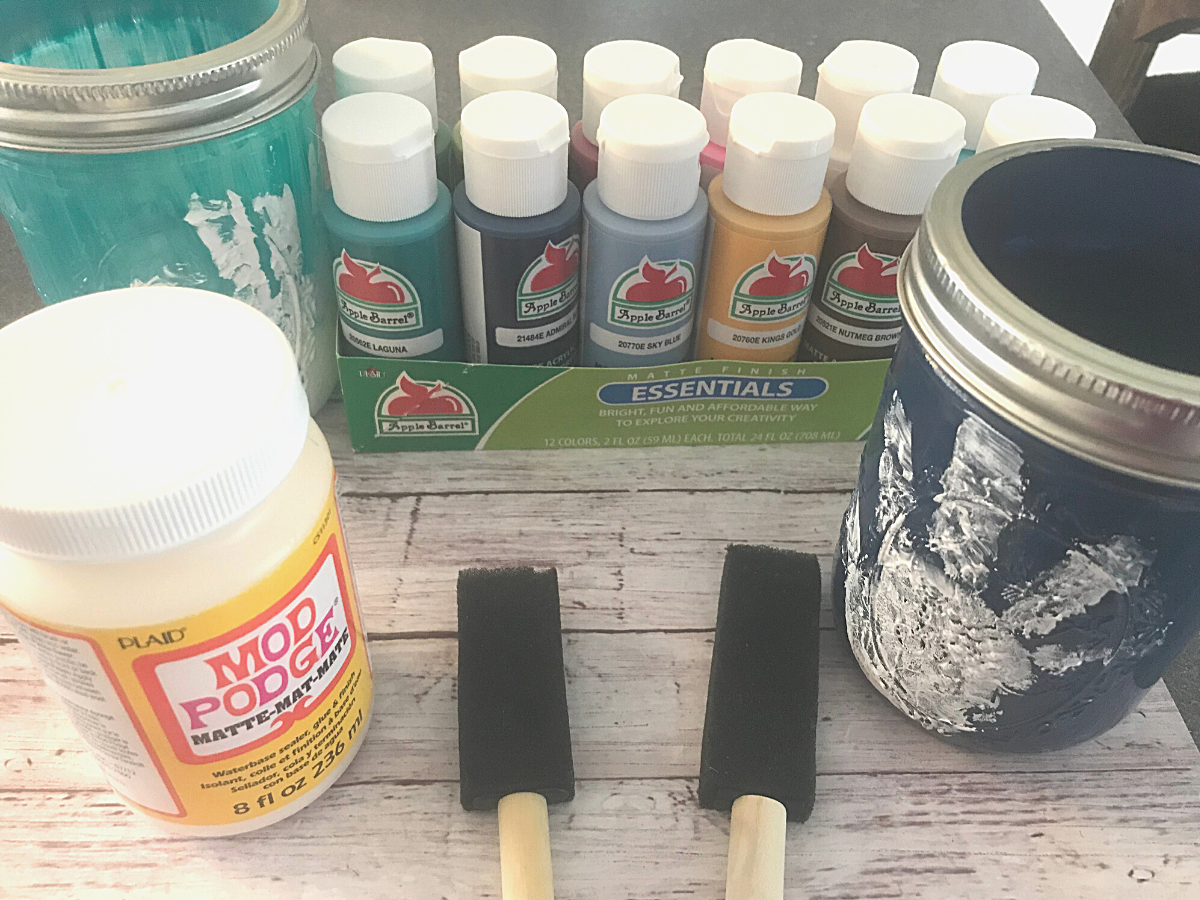 When creating this project you will need a 32 oz mason jar (can be bigger or smaller depending on your child's hand size), foam paintbrushes, two colors of acrylic paint, clear mod podge, a permanent marker, a flower, and extra soil. 
*Make sure that you paint a layer of mod-podge (or another clear sealant) all over the mason jar once your child's handprint is on it. It will go on white when painted but will dry clear. This step is important as it will seal it in and prevent the handprint from washing off when you go to water the flower.
If you are looking for another fun way to show appreciation on Mother's Day be sure to check out and try this Mommy and me spa day!
Mother's Day Handprint Craft Keepsake
 Materials
32 oz wide mouth mason jar
Acrylic paint in 2 colors of choice
Clear mod-podge
Foam brushes
Permanent marker
Dirt/soil
Flowers of choice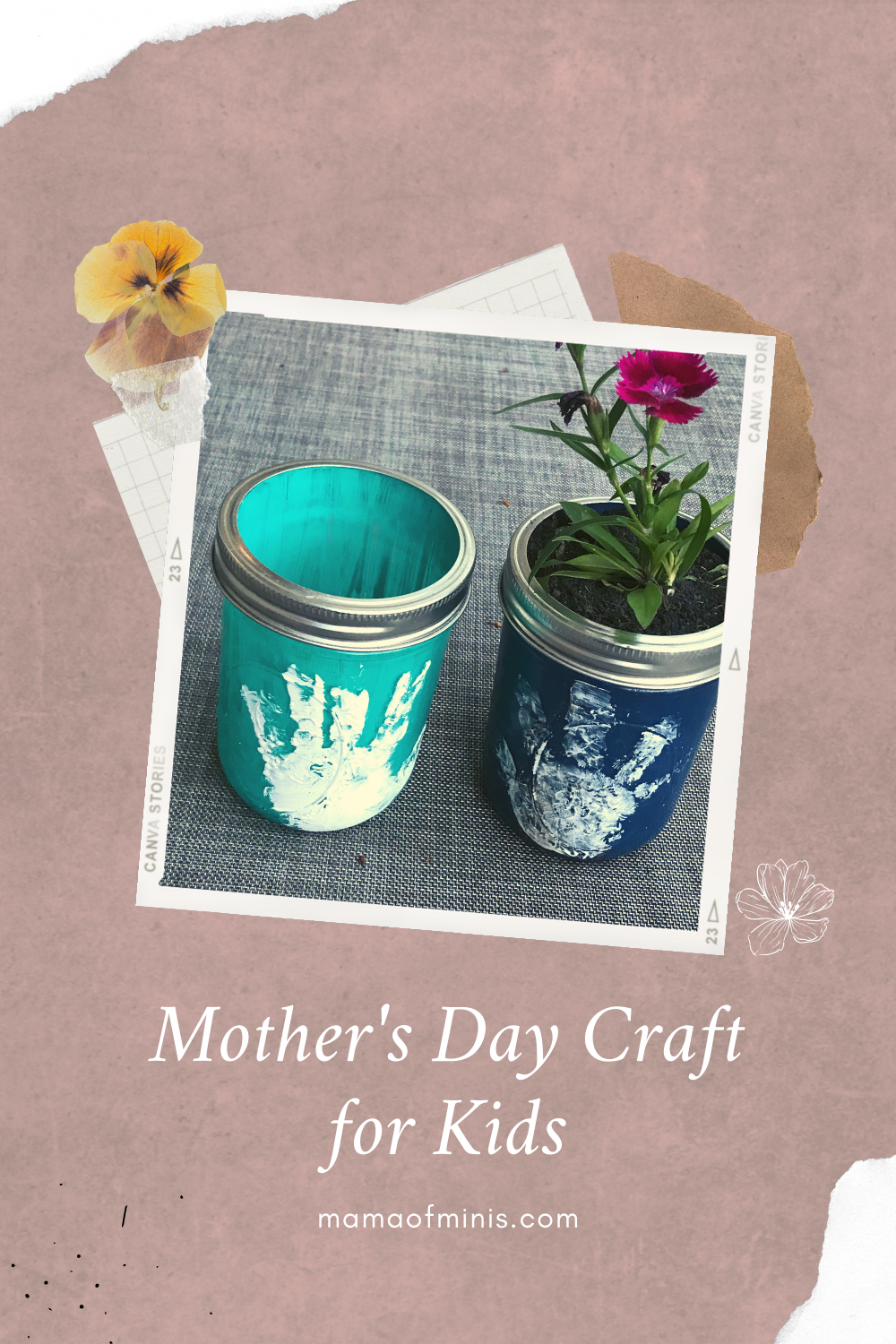 Activity:
 Using a foam brush and 1 acrylic paint of choice, paint the whole inside of the jar. Let dry. Repeat with the same color until you can no longer see brush streaks through it. You may need to do 2-3 coats of paint depending on the color you chose. 

Paint child's hand with second color. Have them spread their fingers as much as possible and slowly push their hand down onto the side of the jar. Repeat the process on the other side of the jar (or paint a second child's hand and have them also put their handprint on the backside of the jar) so there are two handprints.

Let handprints dry.

Using a permanent marker, write the child's name and year completed by their handprint.

Using a foam brush, cover the whole outside with a clear coat of mod-podge to seal.

Screw on the metal ring that comes with the mason jar.

Once dry, add flower of choice and fill any remaining space with dirt. Water plant and gift it as soon as possible to ensure the flower stays fresh.