These brown sugar teriyaki chicken wings are the perfect game day snack. My husband loves when I cook these up for him while he is watching the Packers or any Sunday night football game. Pair these wings with this crockpot buffalo chicken dip for the perfect game night spread!
This is a recipe that was passed to me by an aunt after she would make them for every family gathering. These can be made up the morning before and marinated all day long or only marinated for an hour and then popped in the oven. They are delicious on their own and don't need to be covered or dipped in any additional sauce once out of the oven. I always buy the party wings when making these to cut back on the amount of prep work and working with raw chicken. These come cut and ready to season and cook already.
To begin separate wings (if not using party wings) and spread out in a 9x13in pan. Create the marinade by mixing the mustard, garlic powder, coconut aminos, and brown sugar together in a separate bowl. Pour the marinade over the chicken wings. 
Marinate for at least an hour (the longer the better) in the refrigerator. Make sure to take out and turn the chicken wings a few times while marinating. 
An hour before you are ready to eat them take them out of the fridge. Keep the wings in the same pan and bake for an hour at 375 degrees. Remove from oven and serve.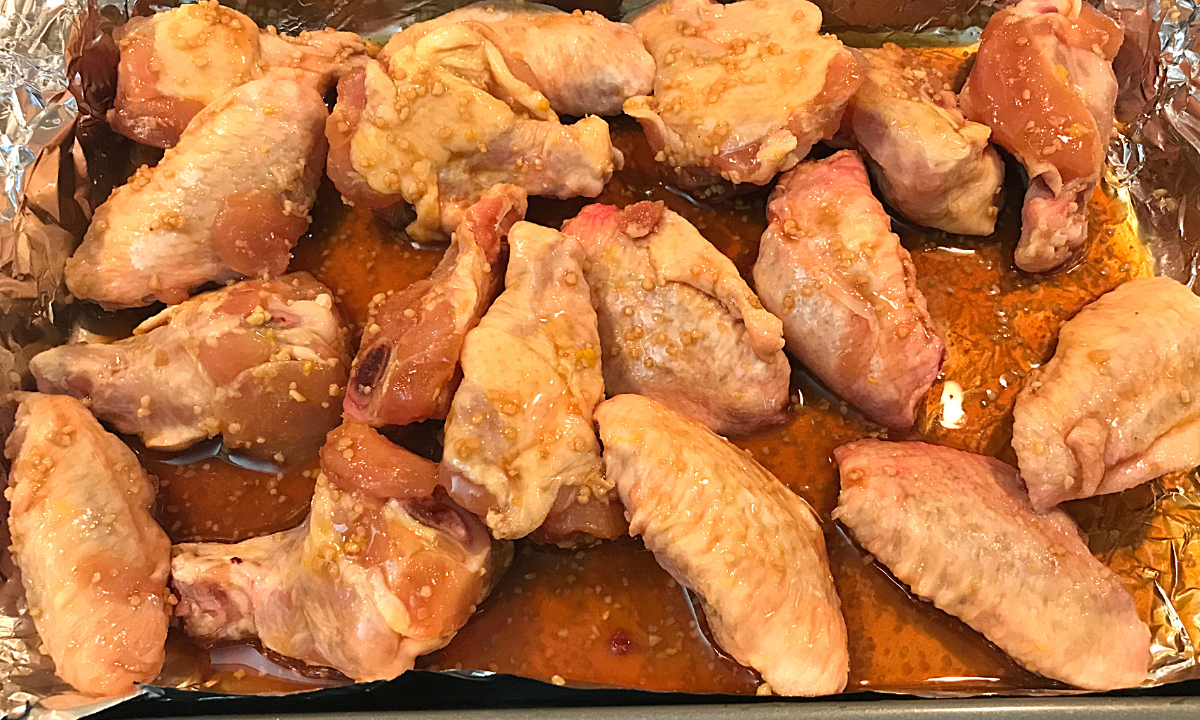 Once baked in the oven these will also keep warm in a crockpot. This is a great way to serve them if you are bringing them to a get-together or football party. Overall this is a super easy and delicious recipe and we include them in our monthly rotation.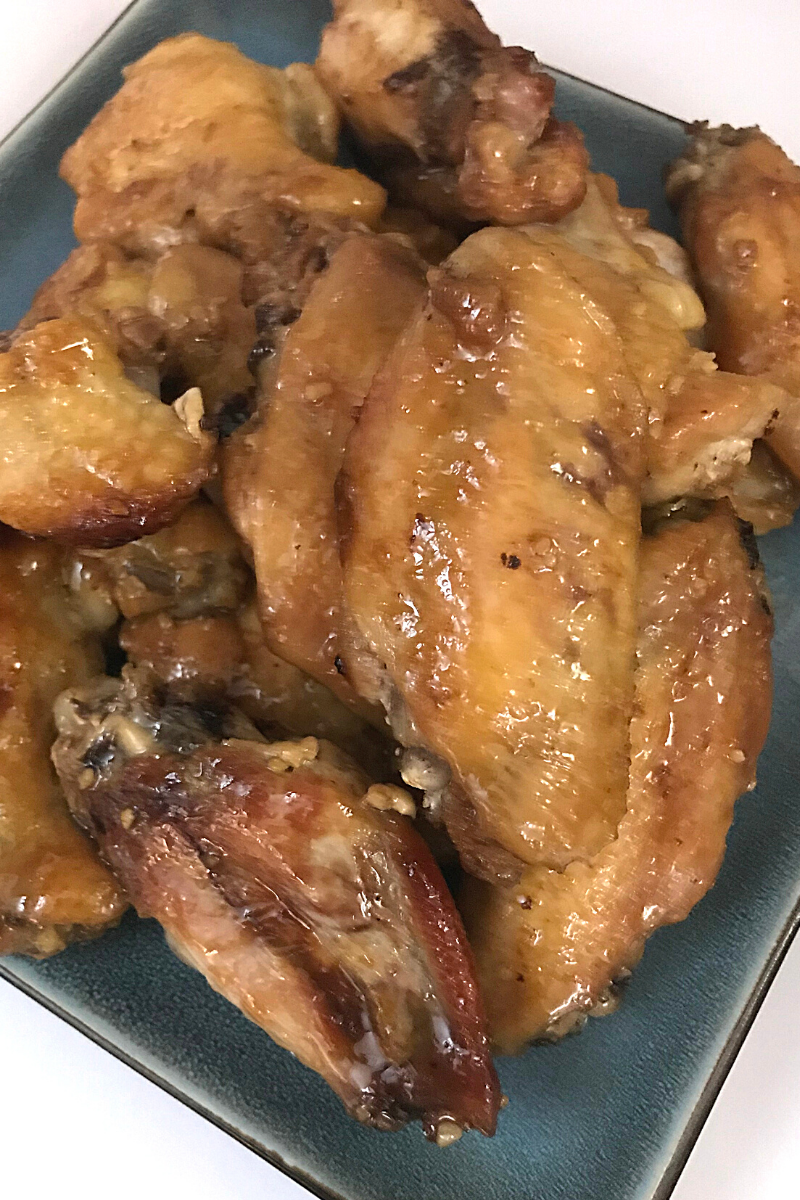 Brown Sugar Teriyaki Chicken Wings (Gluten & Dairy Free)
Prep Time: 10 minutes
Marinade Time: 1 Hour+
Ingredients:
16-25 chicken wings

1 tsp dijon mustard
½ tsp garlic powder
5 oz coconut aminos
4 tbsp brown sugar
Directions:
Preheat oven to 375 degrees.

Separate wings and spread out in a 9×13 in pan. Set aside.

Combine the dijon mustard, garlic powder, coconut aminos, and brown sugar in a separate bowl. Stir altogether. 

Pour mixture over the chicken wings.

Marinate for a minimum of 1 hour in the refrigerator, turning once. 

Bake in the same pan for 30 minutes. Take out of the oven and flip the chicken wings over. Then insert back into the oven and cook for an additional 30 minutes.