These dairy and gluten free cherry cookies are made with a favorite family recipe and are so delicious and easy. They make the best glute n free Christmas cookie or a perfectly pink tinted Valentine's day cookie as well.
These chocolate chip cherry shortbread cookies are the perfect drop cookie that doesn't need to be refrigerated or prepped ahead of time. They use powdered sugar in the dough and are the perfect sweet treat.
All of the ingredients in these cookies are gluten and dairy-free without needing to make any additional swaps. They are a great treat to make with kids as kids will love helping with the maraschino cherries in particular.
Scroll down for this delicious family recipe for gluten and dairy-free chocolate chip cherry cookies.
If you are looking for other delicious gluten- and dairy-free cookies, check out these dairy-free peanut butter blossom cookies. They make the best cookie for a holiday cookie exchange or for any day of the year!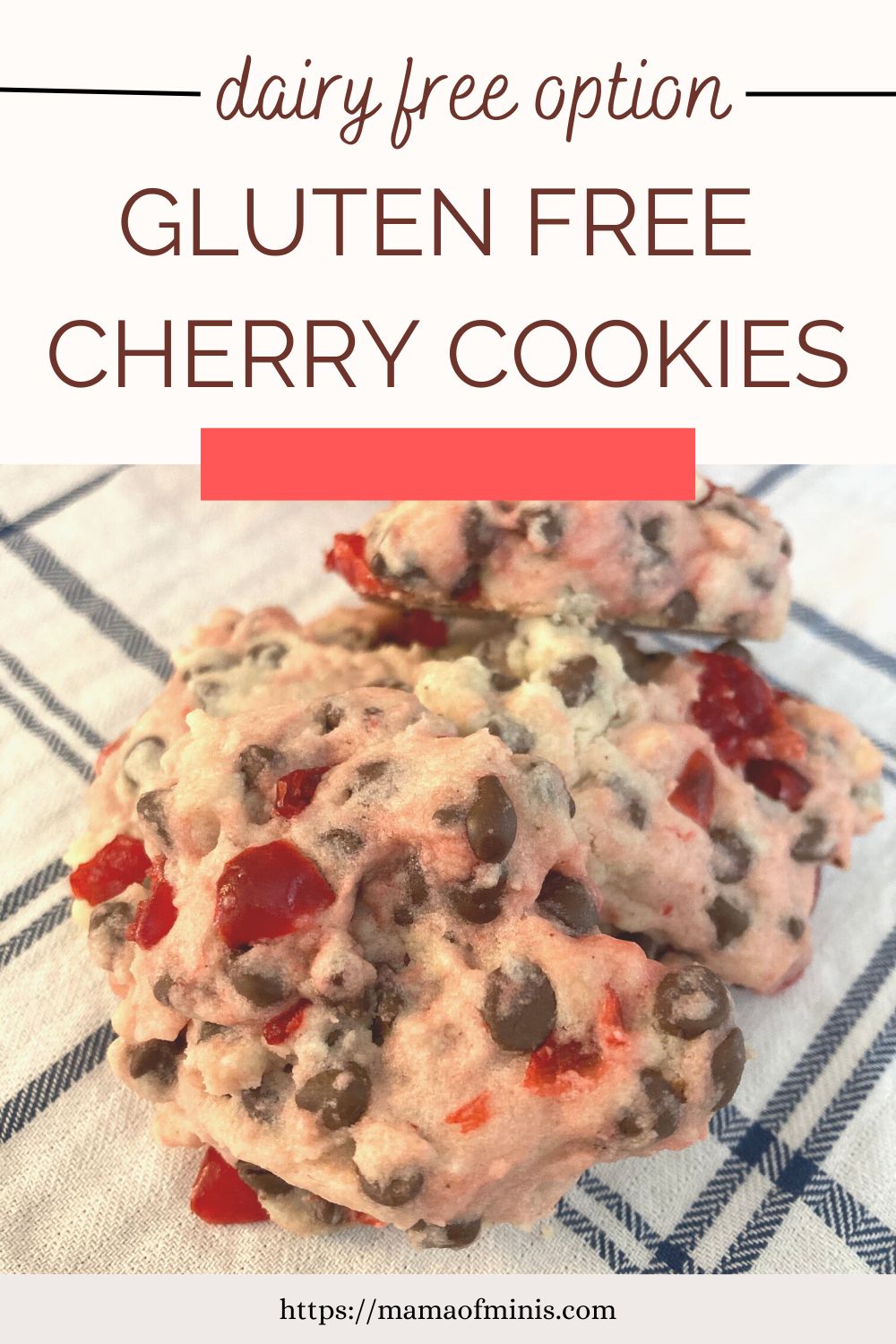 Tips for success:
*For these cookies, I used King Arthur Brand of gluten-free flour as it has added xanthan gum. If your gluten-free 1-1 flour of choice doesn't have xanthan gum you will need to add 1 tsp to make sure your cookies come out soft and delicious.
*When cutting the cherries up for these cookies we like to cut them into eighths. This ensures you don't have any chunks that are too large. Some people like to squeeze out the extra juice to ensure their cookies don't turn out pink. We prefer the extra pink tint.
*We love to use country crock plant butter in our cookies. We find it bakes the most similar to real butter and the taste is always perfect.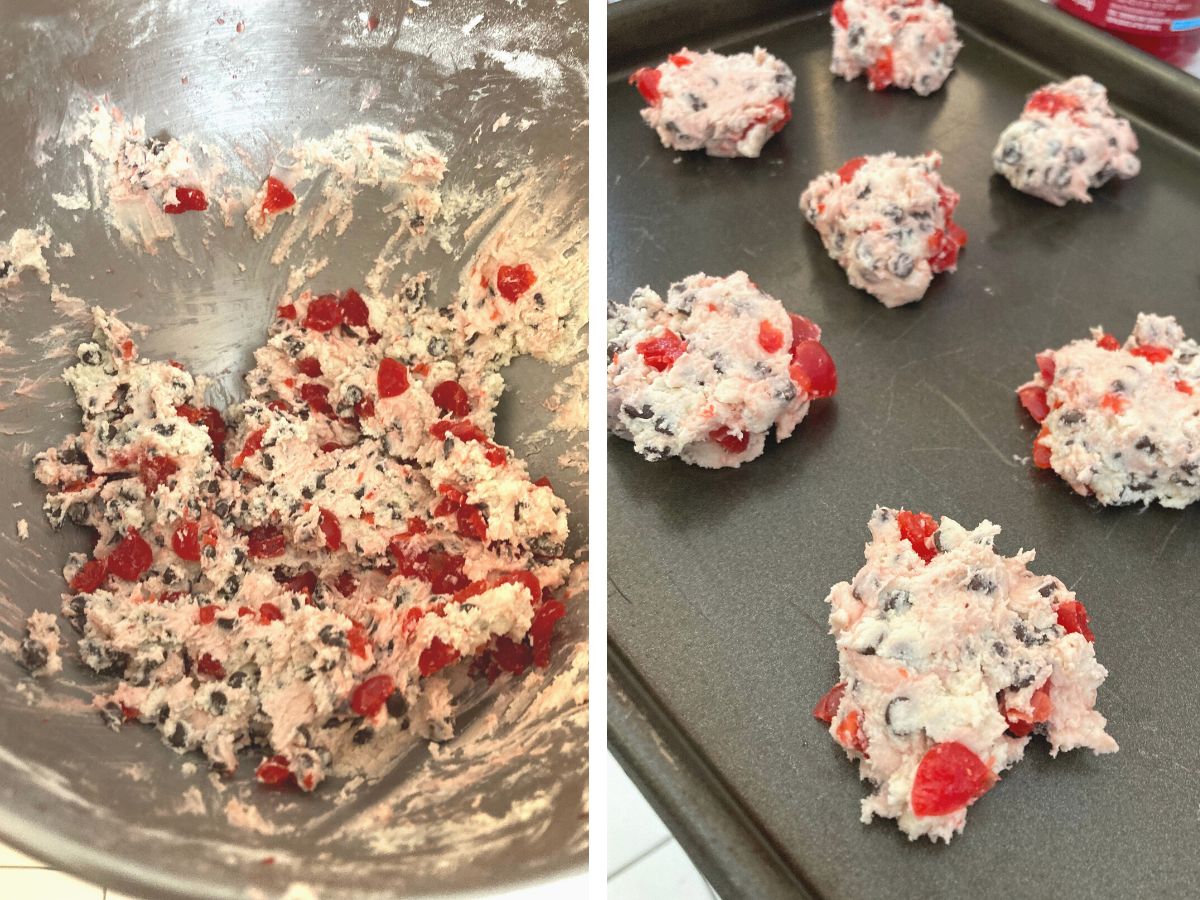 Gluten Free Cherry Cookies
Prep Time:
10 total minutes
Ingredients
1 cup dairy-free butter (2 sticks)
1 cup powdered sugar
1 tsp vanilla
1/4 tsp salt
2 1/4 cups gluten free four
1 cup mini chocolate chips (dairy free if desired)
1/2 cup drained, chopped maraschino cherries
Directions:
Preheat oven to 350 degrees Fahrenheit.
Cream together the dairy-free butter and powdered sugar.
Beat in the vanilla and salt.
Slowly mix in the gluten free flour.
Fold in the cherries and mini chocolate chips.
Drop dough by the spoonfuls onto the cookie sheet and push down on the top to flatten them just a bit.
Bake at 350 degrees for 15 minutes.
Remove cookies from the oven and let them cool before eating.