This turkey paper bag puppet craft for kids is a simple, thanksgiving craft for kids to make. It can be made by children ages 2 and up and decorated as much or as little as desired. The perfect fall craft for kids!
To complete this craft you will need a brown paper lunch bag, construction paper in many colors, and optional googly eyes and crayons/markers. It uses materials you probably already have around the house and takes minimal time to throw together.
The best thing about this turkey project is that it is both a craft and can be used as a thanksgiving play activity once completed. Younger children will love playing and pretending with their turkey puppets long after finishing their project. It can also be a cute keepsake as you will be able to use it to remember how small your child's hands were!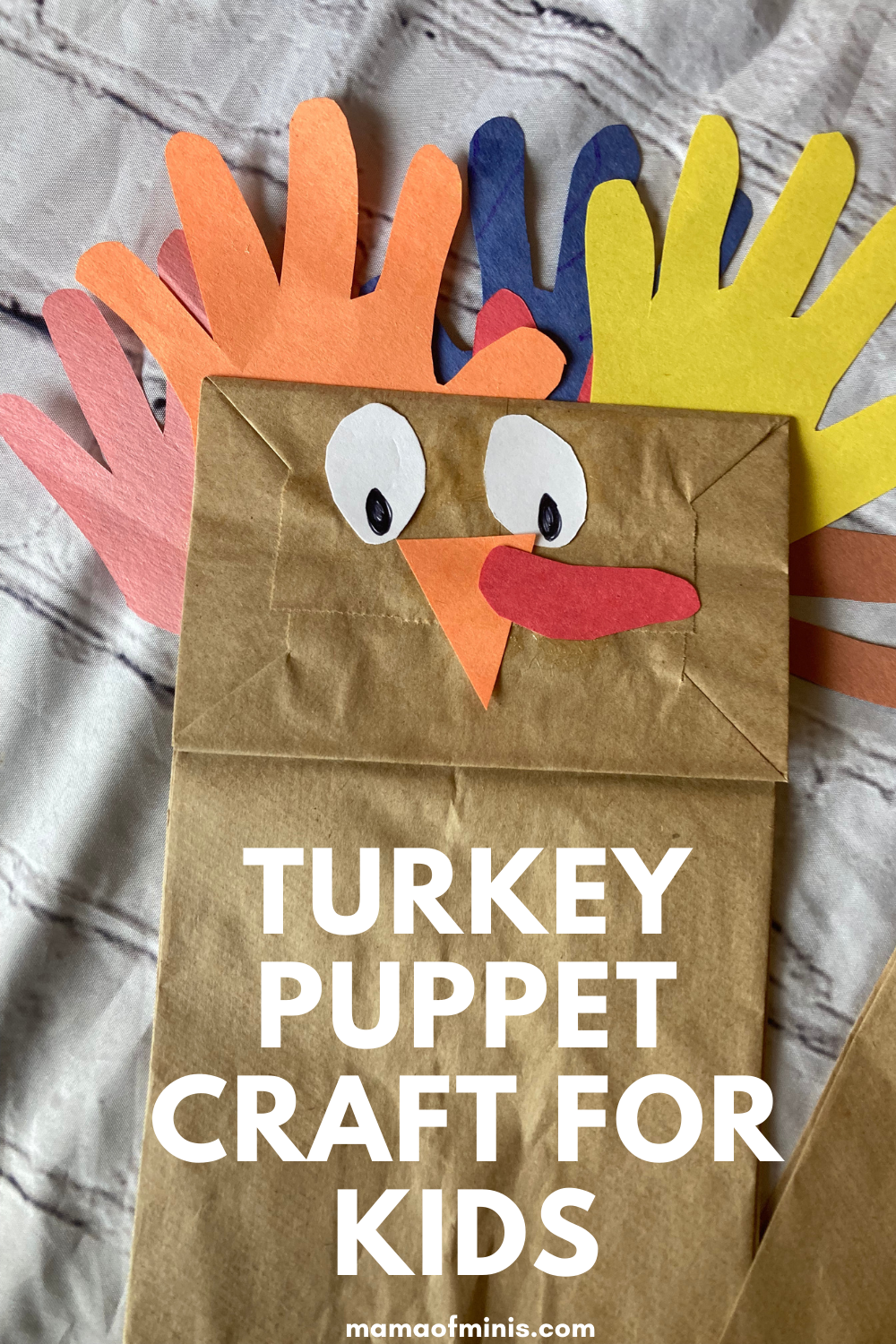 Before starting this activity you will need to prep the materials if working with younger children. If working with older children you can simply give them directions and allow them to trace, draw, and cut out the feathers and remaining pieces on their own.
To make the feathers you will trace your child's hand onto five to six different colored pieces of paper and cut them out. You can also do this the quicker way by tracing your child's hand onto one color of paper and stacking it on top of other colors. Then cut around the hand while all of the pieces of paper are still stacked and you will end up with multiple traced hands.
You can also choose to create a puppet with more standard turkey feathers if desired. You can draw a feather shape and cut them out of different colored construction paper. You also can print them (there are a ton of awesome turkey feather templates at livecrafteat) onto different colored pieces of paper and cut them out.
You will also need to cut out a snood from red paper, a beak from orange or yellow paper, and eyes from white paper if you choose to do this instead of googly eyes.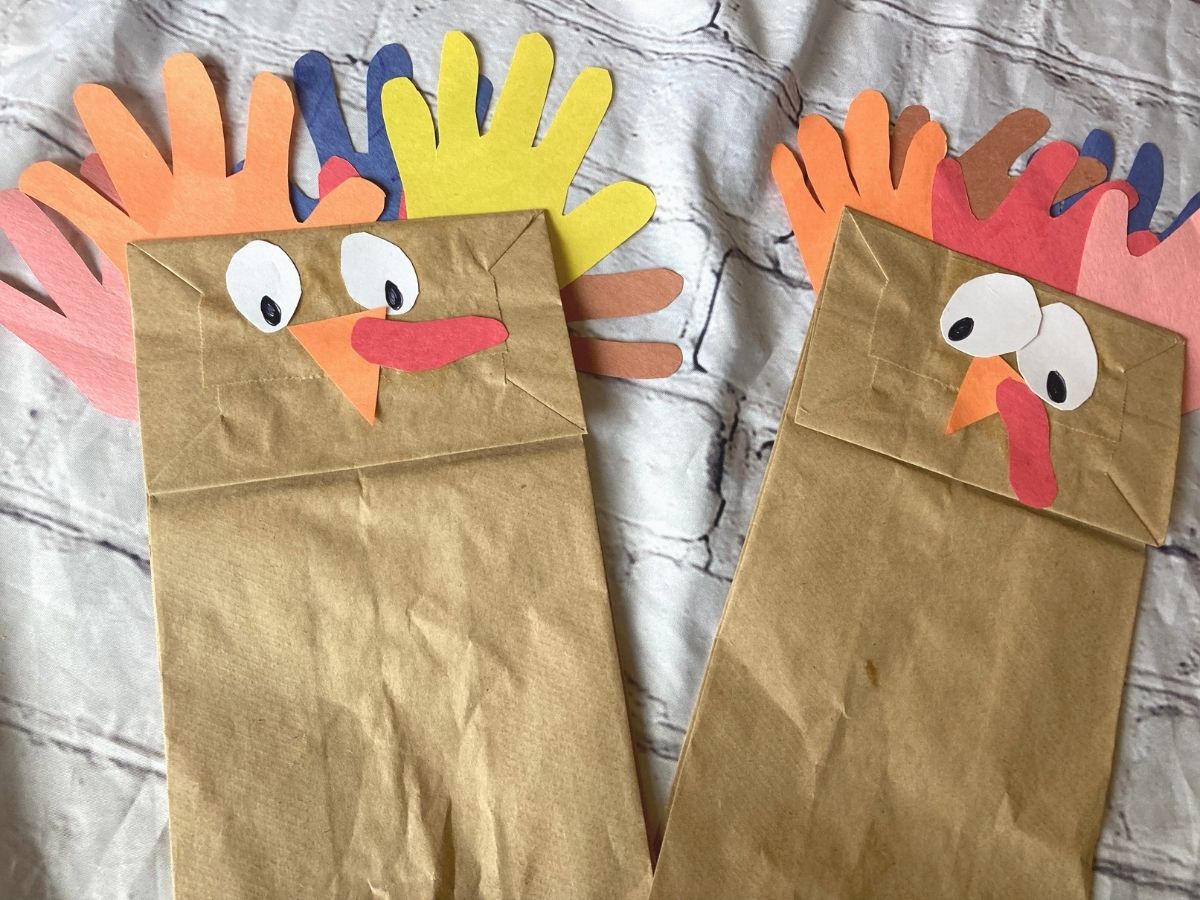 Turkey Paper Bag Puppet Craft for Kids
Materials
Brown paper lunch bag
Construction paper in different colors
Googly eyes (optional)
Crayons or markers
Directions:
Trace your child's hand onto a piece of colored paper. Stack on top of 4 other colors of paper and cut out OR trace your child's hand on 5 different colors of paper and cut each one out. 
Glue the palms of the five cut-out hands onto the backside of the bottom of the closed lunch bag. The fingers should be sticking op over the top of the lunch bag to look like feathers. 
Cut out a small orange triangle for the turkey's beak. Glue the triangle beak onto the middle of the bottom of the bag.
Cut out a small red squiggly piece of paper to look like a turkey's snood. Glue near the bottom of the beak.  
Draw and cut out two white ovals for eyes. Draw the inside of the eye onto both of the white circles with a black marker or crayon. Glue these on above the orange beak. 
Add any embellishments as desired. You can have children add colors to the bag, write or draw something they are thankful for on the body of the turkey, add additional feathers and more.
When the turkey is completed and dry let children put their hand inside and pretend like their puppet is a real turkey.